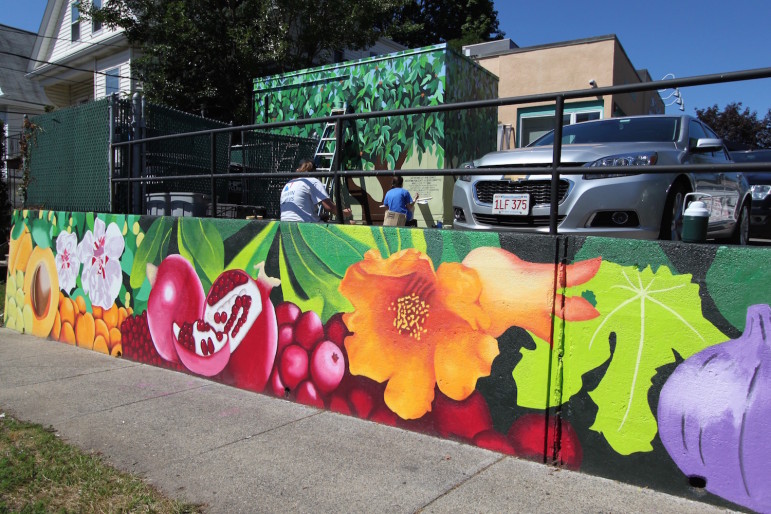 The following announcement was provided by the City of Watertown:
The Watertown Public Arts & Culture Committee invites everyone to join them for a reception to honor the work of the former Watertown Public Arts & Culture Committee (WPACC) on Wednesday, April 27, 2022, at 5pm in the Mastrangelo Council Chamber at the Watertown Administration Building, 149 Main Street.
The former WPACC members who will be honored are Ingrid Marchesano, Aramais Andonian, Barbara Epstein, Barbara Ruskin, Deborah Peterson, and the late Janet Jameson. Also being honored for his role through the city is Director of Community Development & Planning, Steve Magoon.
The former WPACC was instrumental in the creation and promotion of several public artworks throughout Watertown, including the Linear Path mural "A Bike Ride Through Watertown", "Seeds of Change" in Coolidge Square, and "Tapestry of Cultures" at Baptist Walk. Their most recent endeavor was to create a Public Arts Master Plan for Watertown, which was adopted in 2021, and led to the creation of the city appointed Public Arts & Culture Committee whose work is to implement the Public Arts Master Plan.
The former and current WPACC will honor the life and work of Janet Jameson, who was a driving force for public art in Watertown. Donations can be made in her honor to the Public Arts & Culture Committee to fund future public art in the city, please contact Public Arts & Culture Planner, Liz Helfer, for details. To RSVP or make an inquiry, please contact Liz at ehelfer@watertown-ma.gov.