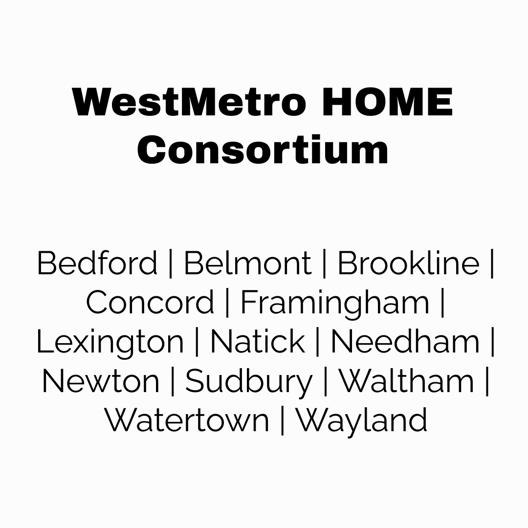 The following announcement was provided by the City of Watertown:
The WestMetro HOME Consortium, consisting of Watertown and 12 other communities, is holding a public hearing on its action plan for the fiscal year July 1, 2022 to June 30, 2023.
The HOME Investment Partnerships Program (HOME) uses federal funding to assist low-& moderate-income residents, particularly through the creation and preservation of affordable housing.
The WestMetro Consortium is led by the City of Newton and the public hearing will be remote and hosted by Newton's Planning and Development Board. Comments on the proposed plan will be accepted at the public hearing and in writing to Amanda Berman, via email at aberman@newtonma.gov. The deadline for submitting comments is June 1, 2022 at 5:00 p.m. 
More info on the draft plan and on participation: https://www.newtonma.gov/government/planning/housing-community-development