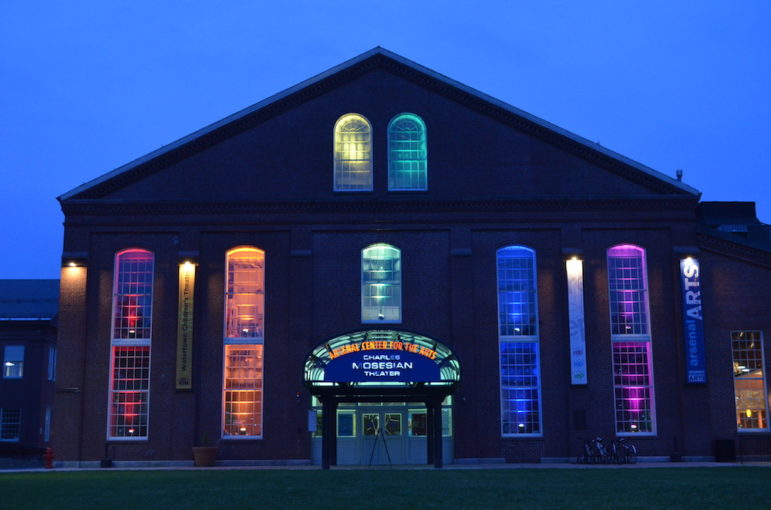 The following announcement was provided by the Mosesian Center for the Arts:
The Mosesian Center for the Arts will hold its annual fundraiser on Tuesday, May 17. "After having to cancel 2020's benefit and stream last year's event online, we're thrilled to be holding the 2022 Annual Benefit & Mosesian Awards in person again," said Executive Director Darren Farrington.
Mosesian Award recipients for 2022 are Rania Matar and Dawn Evans Scaltreto. Matar is a Boston-based, Lebanese-born, award-winning photographer whose work has been widely exhibited in museums worldwide. Scaltreto was instrumental in establishing an arts center at the Arsenal; she's been board member, teaching artist, resident studio artist, exhibited artist, performer, theater parent, and a longtime champion of Mosesian Arts.
The evening's entertainment will feature the international sounds of Atlas Soul, whose original music celebrates a cross-cultural musical experience. A performance from the upcoming Watertown Children's Theatre production of Matilda will also be highlighted.
The event will include international hors d'oeuvres, a cash bar, and desserts following the performance. Guests will also view the gallery exhibitions, Across Cultures: Invisible Ties and Journeys of Hope, and She: Photographs by Rania Matar.
According to Farrington, "The event theme this year, Journeys, is a celebration of the paths we've traveled, whether across continents or within our own creative minds. Not always smooth, often uneven, sometimes unpaved, the roads we've taken define us as artists, as humans, as fellow travelers."
Individual tickets and sponsorship packages are available at www.mosesianarts.org. 
The Mosesian Center for the Arts is located at 321 Arsenal Street in Watertown, Massachusetts on the Arsenal on the Charles Campus. The venue is easily accessible from I-95/128, Routes 9, 16, 20, and 90 (Mass Pike), and the MBTA. See the "Getting Here" page on the venue's website for detailed directions from various points and for information on free parking.
About Mosesian Center for the Arts
The Mosesian Center for the Arts is a vibrant multi-disciplinary arts organization in Watertown, Massachusetts. The 30,000 square foot arts center, located within a former United States Army arsenal, houses a 340-seat main stage theater, a 100-seat black box theater, exhibition galleries, classrooms, a rehearsal hall, and resident artist studios. Mosesian Arts is located six miles from downtown Boston, borders the Charles River and the Brighton neighborhood of Boston, and is easily accessible from surrounding suburbs and Metro West. Programming includes professional theatrical and musical performances, gallery exhibitions, literary and art discussions, and performing and visual arts classes and workshops for all ages. Watertown Children's Theatre is Mosesian Arts' flagship performing arts education program, providing exceptional theater arts classes and performances for youth and families. The venue also hosts celebrated and cutting-edge performing arts companies in the Greater Boston region, such as New Repertory Theatre, Flat Earth Theatre, Improv Asylum, Guerilla Opera, and Boston Midsummer Opera.