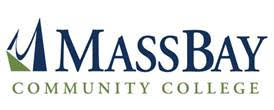 The following announcement was provided by MassBay Community College:
MassBay Community College will hold its biannual Student STEM Expo virtually from May 9 – 13, 2022. This event enables students in engineering, math, computer science, life sciences, and biotechnology programs to showcase their work to the MassBay community, local STEM professionals, and the general public.
The Student STEM Expo highlights MassBay students' creativity and ingenuity through the projects they have completed during the spring semester. Online visitors can watch prerecorded videos from individual students and student teams to learn about the research and processes that went into the creation of their work. The virtual platform allows viewers to leave comments and ask questions. Students will answer these incoming inquiries and engage in conversations with visitors about their projects.
In addition to offering students a venue to demonstrate their projects, the Student STEM Expo also supports the mission of the STEM Starter Academy at MassBay. The STEM Starter Academy is a Massachusetts Department of Higher Education initiative designed to engage, educate, support and graduate more students in the STEM fields by providing resources and support throughout the year, including a dedicated STEM academic and career advisor, coaching program, summer bridge program and transfer academy, a STEM Mentor Program and many STEM workshops and forums.
At a time when businesses are seeking employees who possess skills in high-demand STEM fields, MassBay graduates have the education and training to fill these critically important positions. Several STEM industry professionals have hired MassBay students after attending a Student STEM Expo and interacting with students.
Business and industry professionals, community organizations, local high school students, teachers, and education administrators are all encouraged to attend this year's spring virtual Student STEM Expo.
WHAT: MassBay Student STEM Expo
WHERE:        Virtually: massbay.edu/stem-expo
WHEN:           May 9 – 13, 2022
To learn more about STEM at MassBay, visit massbay.edu/stem