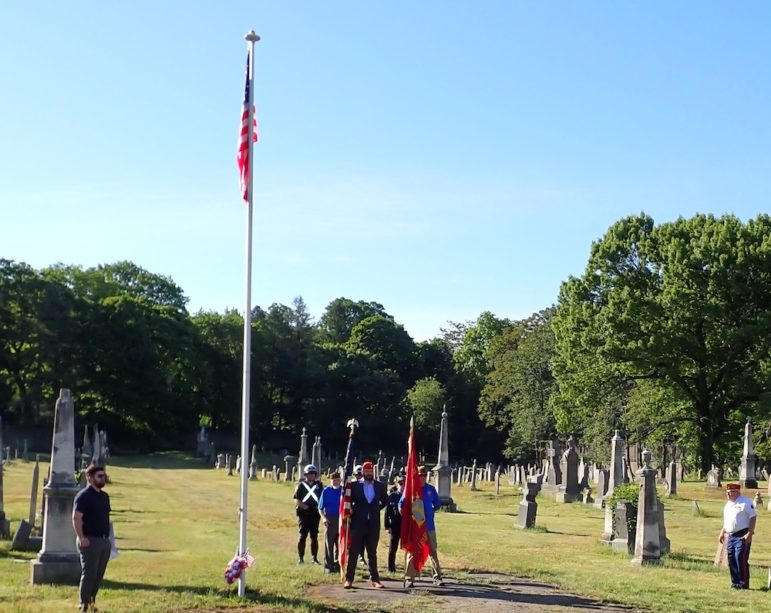 Thank you to the members of the Pvt. Charles J. Shutt Marine Corps League, Watertown Police, and Watertown's Veterans Service Officer, Patrick George, for rendering honors at twelve locations, today. Well done.
The gates of the Catholic Mount Auburn Cemetery are open this weekend. It is in East Watertown, at the end of Cottage Street.
This month, I donated a new 25' flagpole. The previous one was tired-looking. The new flagpole was set by the good people at Mount Auburn Cemetery. Thank you, MAC. Their cemetery abuts the Catholic Cemetery. They are good neighbors. The Catholic Cemetery Association was supportive of this improvement.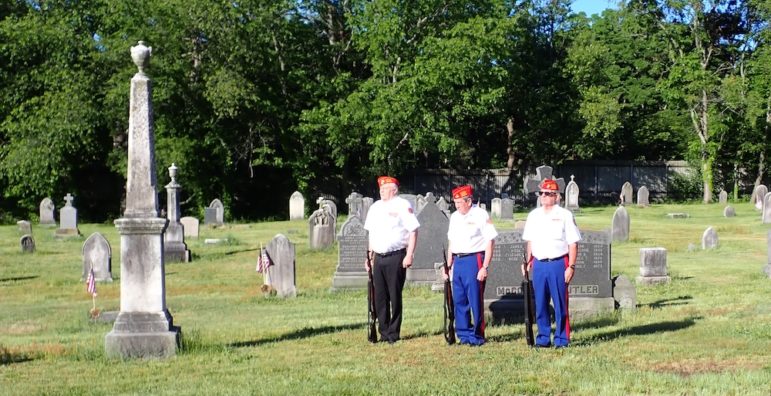 A free pdf of my book about the history of the Catholic Mount Auburn Cemetery can be downloaded at: https://mountauburn.org/index.php?s=catholic+mount+auburn
There is also a free mp4 at: https://www.youtube.com/watch?v=7pI6m5JgQ7w&t
If you visit there you will be surprised that 23,000+ people are buried in less than 7 acres. There were 15,562 burials from 1854 to 1881:
49% did not live to the age of 6 
45% died before the age of 4.
There are 160 Veterans buried there.
Civil War – 150, WWI – 5, WWII – 3, Other eras – 2
Thank you,
Bill McEvoy, 
Former Belmont resident, BHS 1967