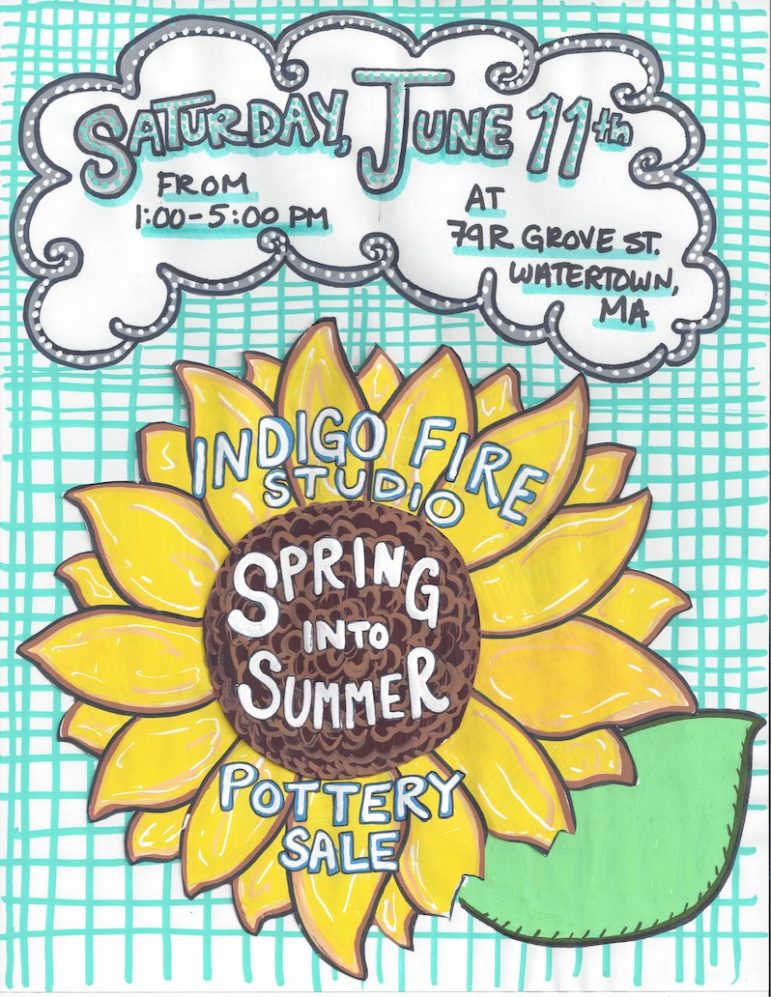 Indigo Fire will host the "Spring into Summer" pottery sale at its Watertown studio.
The event will be held at the studio located at 79R Grove St. in Watertown on Saturday, June 11 from 1-5 p.m. It is free and open to all.
More than 20 artists will show and sell their work, and those interested can find out about classes available at the studio.
"Our goal is to provide a friendly, non-intimidating environment for those interested in learning pottery. Whether you are a beginner or experienced potter, we have something to offer you," the Indigo Fire website said.
The studio started in 2012 in Belmont, and opened a second location in Watertown in 2021.
Find out more about Indigo Fire at https://www.indigofirestudio.com/