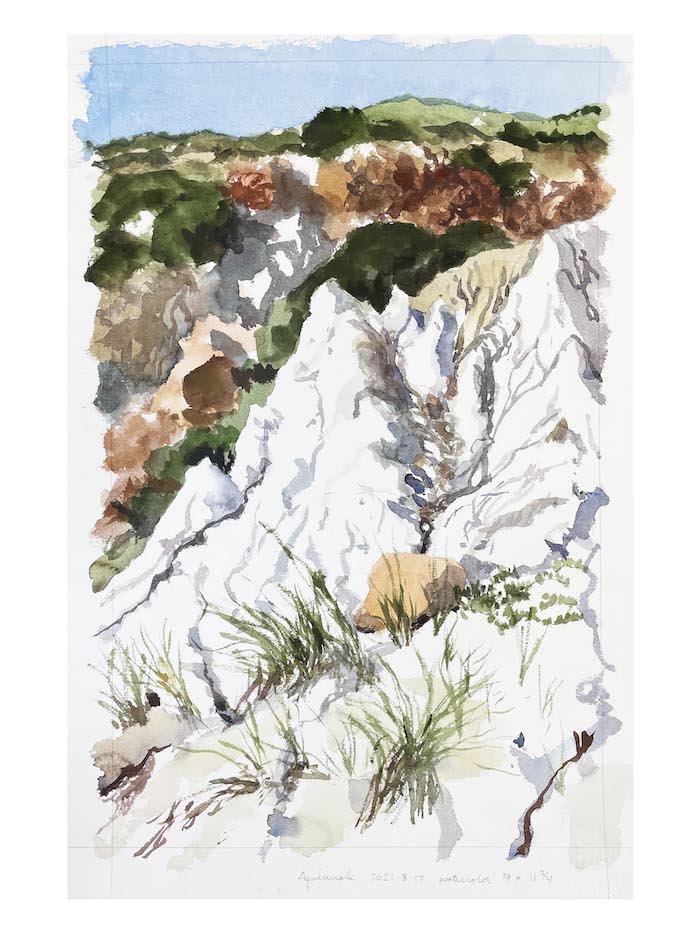 The following announcement was provided by Storefront Art Projects:
Watertown art gallery Storefront Art Projects is pleased to present Across and Within: Paintings and Comics Poetry by Franklin Einspruch.
Franklin Einspruch is a Painter (over 50 group and solo shows), Poet (The Moon Fell On Me, Cloud on a Mountain and an anthology of Comics as Poetry with his imprint, New Modern Press), Art Critic (Delicious Line, New Criterion, Art in America, The Art Fuse), Editor (Aphorisms for Artists: 100 Ways Toward Better Art by Walter Darby Bannard ), Blogger (Artblog.net), and recent Fulbright scholar.
He pursues a wide variety of drawing and painting mediums, some of which he makes himself in a "pared down style of outlines and filled-in colors, subtly modulated. The resulting works on paper are poems of hues with readable if understated stories."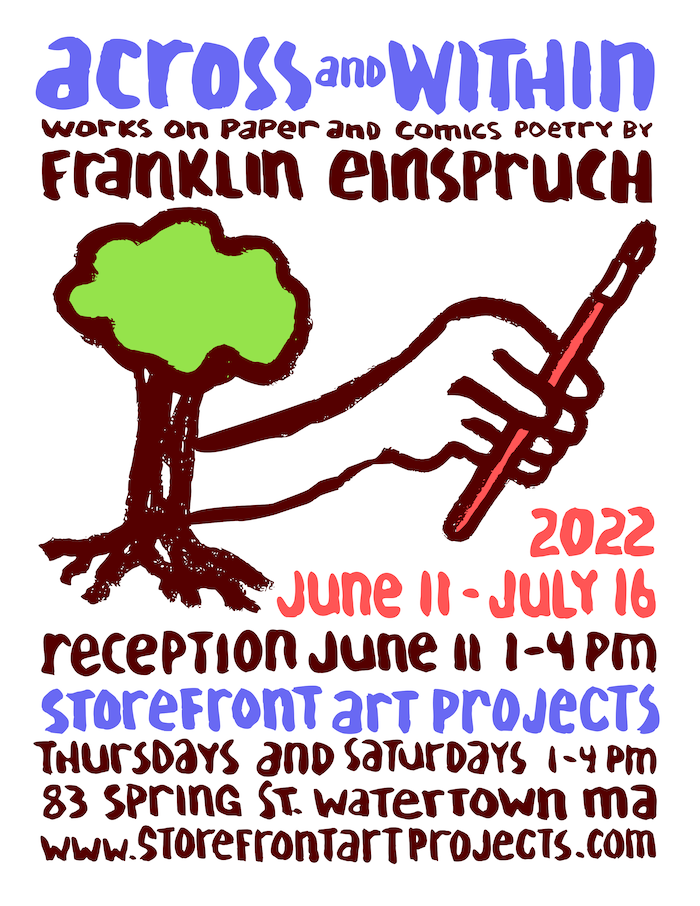 He is a confrontative critic, but his paintings are tender examinations of landscape from Aquinnah on Martha's Vineyard to Mt. Greylock in the Berkshires. As of March he  has a new home, studio, and garden in rural New Hampshire. A recent drawing of his spring soil delivery was acquired by a collector who saw it on Instagram.
Come visit!
WHEN: June 11 to July 16, 2022
Reception Saturday, June 11, 1-4 p.m.
WHERE: 83 Spring St., Watertown
Gallery Hours Thursday and Saturday 1 – 4, and by appointment  www.storefrontartprojects.com