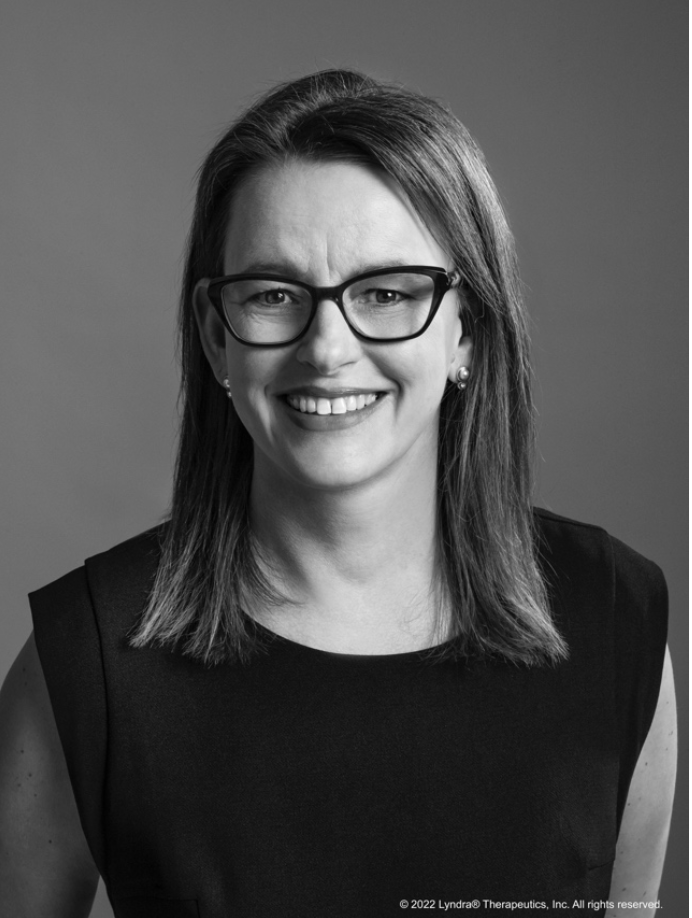 Lyndra Therapeutics, a Watertown-based clinical-stage biopharmaceutical company working to make daily pills a thing of the past, recently announced that President and Chief Operations Officer Jess Ballinger has been named to the National Small Business Association (NSBA) Leadership Council, joining other advocates from across the country as they work to promote the interests of small business to policymakers in Washington, D.C.
Lyndra Therapeutics is pioneering long-acting oral therapies based on its proprietary LYNX™ drug delivery platform, which has the potential to transform virtually any oral therapy into weekly or monthly pills. Lyndra is focused on central nervous system (CNS) disorders, especially conditions impacting mental health. The company is also committed to advancing its platform to tackle major public health and global health challenges, including opioid use disorder and malaria.
"I'm so excited about the progress our team at Lyndra has made to fundamentally change how people take their medicine, but I'm just as proud of the way we're doing this: as a women-led company that truly embraces and understands the importance of diversity and inclusiveness," stated Ballinger. "I'm honored to join the NSBA Leadership Council and to be able to bring my passion for science and DE&I to this team of expert small-business leaders. As the backbone of American commerce, innovation and diverse ideas, small businesses need their voices heard in Congress – now more than ever as we continue to navigate the COVID-19 pandemic. I'm elated to be part of this important effort."
NSBA is the nation's oldest small-business advocacy organization and operates on a staunchly nonpartisan basis. Focused on tackling the many critical issues facing small business — including tax reform, regulatory restraint, healthcare costs and how access to capital will impact small business – the NSBA Leadership Council also provides valuable networking opportunities among small-business advocates and ensures small business has a seat at the table as Congress and regulators take up key proposals.
"I am proud to have Jess Ballinger as part of our Leadership Council," stated NSBA President and CEO Todd McCracken. "She came to us highly recommended, and I look forward to our coordinated efforts for years to come."
Ballinger is a senior biotech and pharmaceutical executive who has spent her 25+ year career contributing to the development and commercialization of more than 15 leading-edge therapies to address patient needs. An active local volunteer in fundraising and leadership roles, Ballinger has worked with the Northeastern University Biotechnology Industrial Advisory Board, the Oasis Domestic Abuse Service and Melanoma Education Foundation. 
Ballinger loves cycling, running and hiking with her husband and two sons and recently completed the "vEveresting" biking challenge, raising over $8,000 for Mental Health America.
"My passion for equity, inclusivity and diversity drives everything I do, both at work and in my community," Ballinger said. "I look forward to representing Watertown small businesses as I engage with Congress to advocate for small businesses across the country."