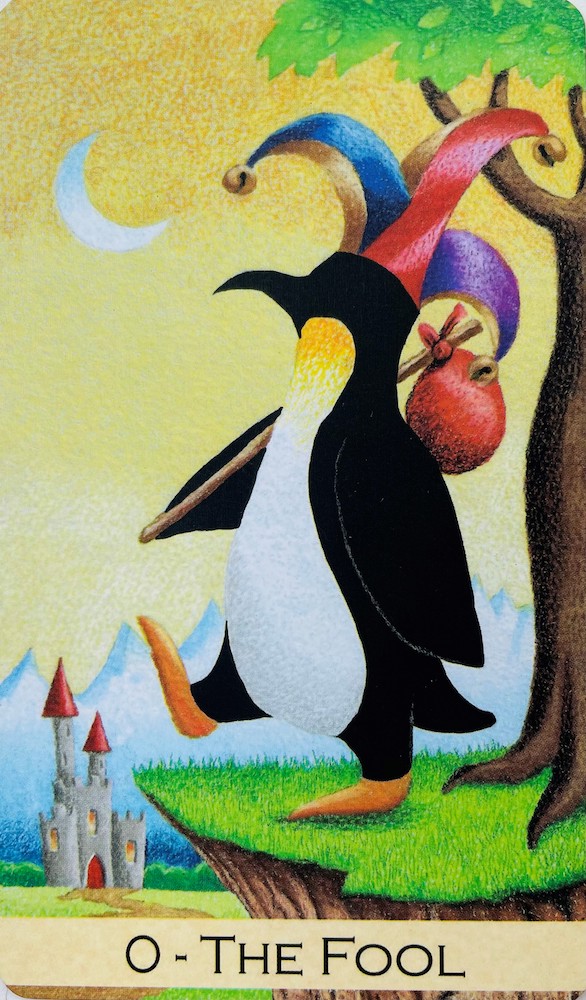 The following announcement was provided by the Mosesian Center for the Arts:
Under the Sea and Over the Rainbow, the upcoming exhibition at Mosesian Arts will delight children and adults alike! From magical realms to the wonders of the natural world, this exhibit aims to bring joy to people of all ages.
Summer at the Mosesian Center for the Arts is a time of creativity, learning, and play. Our classes for students from Kindergarten through High School are designed to foster creativity and connections between participants. In addition, we strive to inspire and engage. After two very challenging years, Mosesian Arts looks forward to these summer classes and an exhibition celebrating bright colors, adventures, and the carefree spirit of childhood.
Works on paper, paintings, fiber pieces, and small sculptures are united by vivid colors, whimsy, and a playful approach to variety of themes. "In Our Own Backyard" by Marianne French Collins reminds the viewer that magic is all around us. While she was painting at the Commander's Mansion backyard, she managed to capture a moment where the autumn sun turned the landscape from ordinary to outwardly, the beautiful greens and the streaming sunlight resembling a setting for a fairy tale.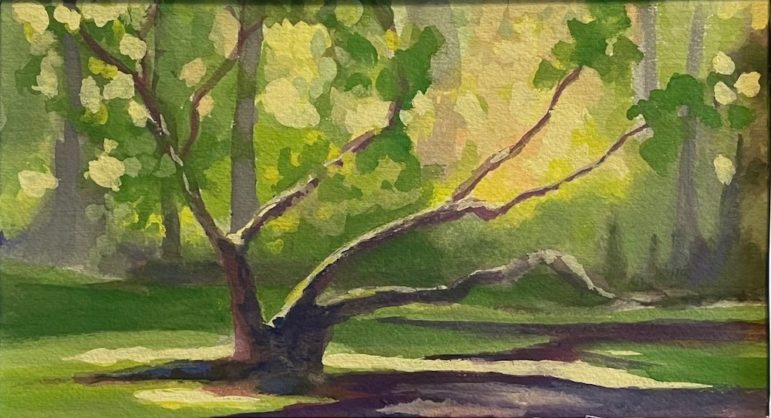 In Margaret Zaleski's abstract painting "Circus Magic," bright colors and inventive shapes evoke the energy of the circus – chaotic, fun, and magical.
Dawn Evans Scaltreto's mixed media images from "Mystical Penguin Tarot" are real gems of creativity, humor, and amazingly expressive penguins. The artist writes that the inspiration for the "Mystical Penguin Tarot" came from her work with children. Her Friday after-school cartooning class of 1st through 5th graders was enchanted with trading cards that the older kids played with and collected, especially Pokémon. Dawn created a blank card template for the students to craft their own trading cards. To demonstrate how to use the card template, she drew a whimsical penguin in the art section of the card, depicting a scene from the Rider/Waite/Smith (RWS) classic Tarot deck. She chose to work with penguins instead of the traditional figures. This led to the creation of a whole deck of 79 cards in which penguins take the roles of the Fool, the Magician, and countless other characters in rich and beautifully drawn settings.
Under the Sea and Over the Rainbow is on display at the Mosesian Center for the Arts from July 13 to August 31. The opening reception will be held on July 14, 5:30–7:30 p.m.
The mission of The Mosesian Center for the Arts is to enrich the lives of diverse audiences and participants by providing exceptional experiences in theater, visual, and literary art. For more information go to www.mosesianarts.org