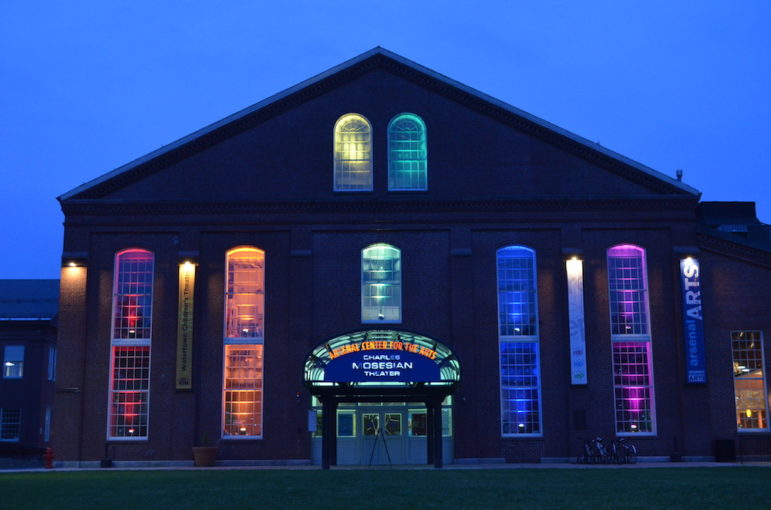 The following announcement was provided by the Mosesian Center for the Arts:
On Tuesday nights in July and August, the Mosesian Center for the Arts will present free film screenings in its air-conditioned Main Stage theater. Beat the heat and hit the road with favorite duos, trios, and bands of adventurers to globetrot with a good supply of popcorn, snacks, and beverages.
Mosesian Arts Executive Director Darren Farrington built the series around "road movies," with each film including travel in search of someone, something, or just for the "joy" of vacationing. "At a time when we're all tryin' to get somewhere," the arts center promotes, "these classic road movies are just the inspiration – or escapism – that we need!"
The scheduled films are:
The Blues Brothers (1980): July 12, 8 PM
A Goofy Movie (1995): July 19, 5 PM
National Lampoon's Vacation (1983): July 19, 8 PM
The Adventures of Priscilla, Queen of the Desert (1994): July 26, 8 PM
The Muppet Movie (1979): August 2, 5 PM
Pee-Wee's Big Adventure (1985): August 2, 8 PM
Planes, Trains and Automobiles (1987): August 9, 8 PM
Onward (2020): August 16, 5 PM
Midnight Run (1988): August 16, 8 PM
Almost Famous (2000): August 23, 8 PM
Every other week is a Road Trippin' double feature, with two great road trips at 5 p.m. and 8 p.m. Single-show screenings begin at 8 p.m. Doors, bar, and concessions open half an hour before the night's first screening. Tickets may be reserved at www.mosesianarts.org/shows.
About Mosesian Center for the Arts
The Mosesian Center for the Arts is a multidisciplinary arts venue in Watertown, Massachusetts. The 30,000 square foot center, located within a former U.S. Army arsenal, houses a 339-seat main stage theater, a 100-seat black box theater, exhibition galleries, classrooms, and rehearsal studios. Mosesian Arts is located six miles from downtown Boston, borders the Charles River and Brighton, and is easily accessible from surrounding suburbs and Metro West. Programs include professional theater and musical performances, gallery exhibitions, literary and art discussions, and performing and visual arts classes and workshops for all ages. Watertown Children's Theatre, Mosesian Arts' performing arts education program, provides exceptional classes and performances for youth and families. The venue also hosts celebrated and cutting-edge performing arts companies in the Greater Boston region, such as New Repertory Theatre, Flat Earth Theatre, Improv Asylum, Guerilla Opera, and Boston Midsummer Opera.