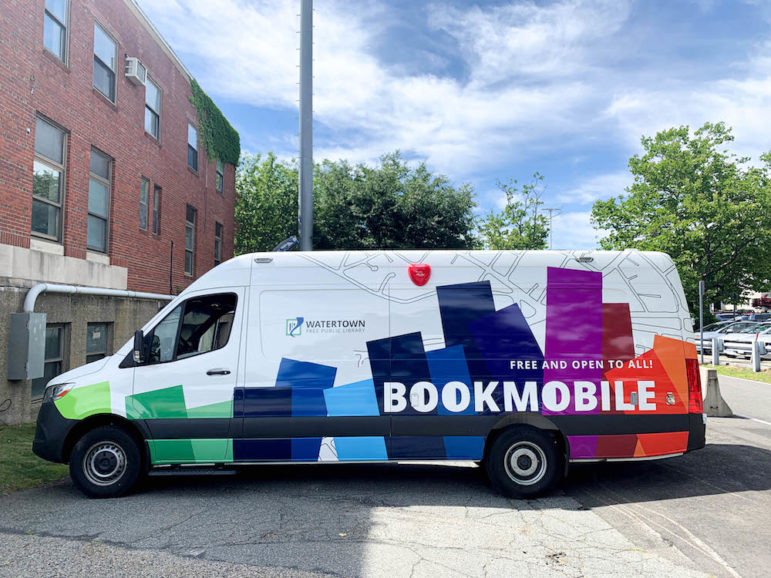 The Watertown Free Public Library's new bookmobile has arrived, and is charging up to get ready to make its debut in coming weeks.
The vehicle will allow the Library to bring books to community events, go out into neighborhoods, and reach people outside of the library's doors. The first event for the bookmobile will be the Watertown Arts Market on Aug. 13 from noon to 5 p.m. at Arsenal Park.
The Library received a $100,000 donation to go toward the purchase and customization of the bookmobile, and they raised money to cover the rest of the cost.
The Watertown Library sent out the following message on its Facebook page:
Congratulations, Watertown, you are the proud owner of a brand-new BOOKMOBILE!
Our Outreach Librarian, Marissa, CAN'T WAIT to hit the streets in our WFPL "Speed Reader" and bring books and Library programs all over the city.
But she'll have to wait a beat, because the bookmobile isn't quite ready. (License plates coming soon!) It will officially launch on Saturday, August 13 at the Watertown Arts Market. Before then, you may see Marissa out on a test drive, or even a surprise Library visit. Stay tuned for more!
The Watertown Free Public Library wishes to thank the MANY generous individual donors who made our bookmobile dream a reality. Thanks to you, the Library will reach more people than ever before. Let's roll!