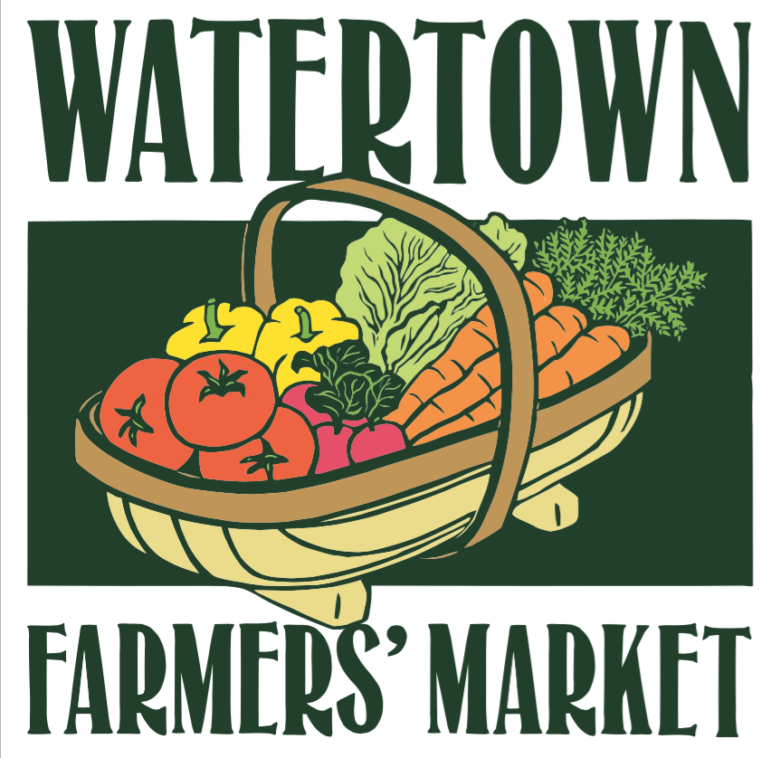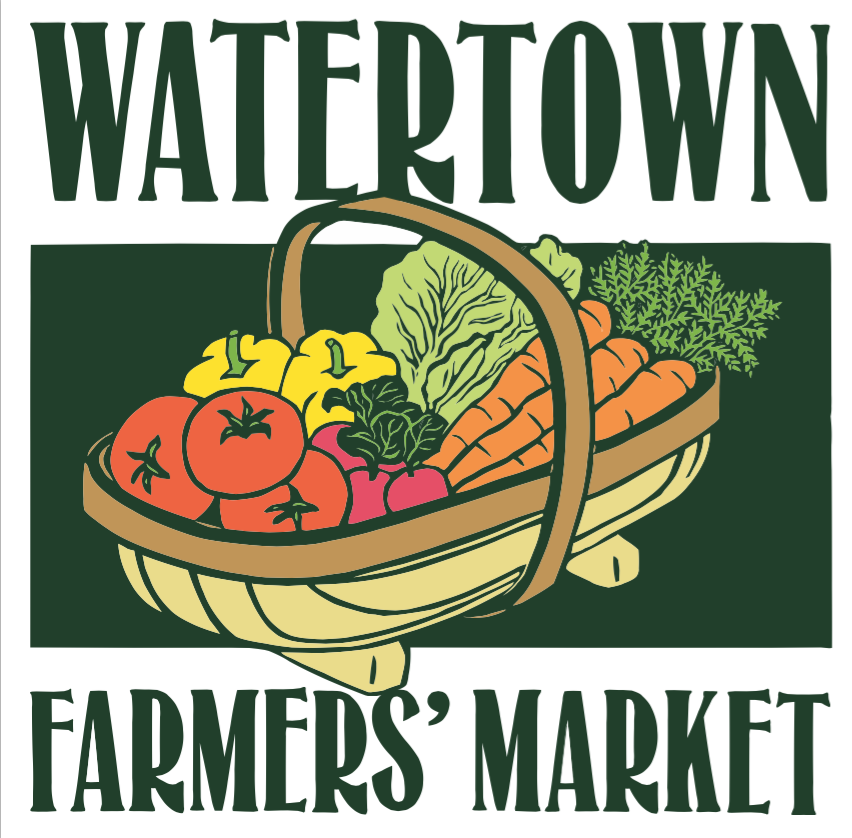 The following information was provided by the Watertown Farmers Market:
We're now in full swing with vendors bringing a delicious variety of farm fresh and specialty foods, along with fine arts and crafts from local artisans hosting our weekly guest tent. Be sure to stop by our community and city guest tents to learn about local agencies, services, and resources.
What's Growing?
Our fabulous produce vendors will be bringing plenty of fresh summer goodies like sweet corn, tomatoes, kale, boc choy, blueberries, currents, radishes, beets, chard, cucumbers, and summer squash! Check out availability here: Dick's, Farmer Tim's, Stillman's.
Grab your reusable bags, take a look at our layout below, invite a friend, and come on over!
Please read through this newsletter for updates. We thank you in advance for your support as we continue to create a safe, inclusive, and enjoyable shopping experience!
July 13 Vendor Line-up
Farm Produce
Dick's Market Gardens
Farmer Tim's Vegetables
Stillman's Farm
Meat/Poultry/Fish
Hooked Fish Shop (Red's Best & Boston Smoked Fish)
Copicut Farms
Baked Goods
Clear Flour Bakery
Specialty Vendors
Del Sur (biweekly)
Flores de Café (biweekly)
Grateful Tastes (biweekly)
Habibi Gourmet Foods
Zen Bear Foods (biweekly)
Please Note: Unfortunately, Flavor Boom can not attend the market this month, but we hope to welcome them back in August.
This Week's Community Booth Guest
We welcome the Charles River Food Co-op this week as our community group! Its mission is to provide a local market featuring fresh produce and other products to support our culturally diverse community. We are committed to providing a fair and equitable working environment, supporting the regional food system, building a vibrant community, and exercising environmentally sound practices.
This Week's City Guest
We welcome the Watertown Free Public Library back for their monthly pop-up used book sale. Find great summer reading, books for the beach, cookbooks for recipes, and more!
This Week's Artisan Vendor
Join us in welcoming this week's artisan vendor: Missy Shay Featuring quilted hangings, table runners, potholders, and quits
Find out more about the Watertown Farmers Market at watertownmarket.com