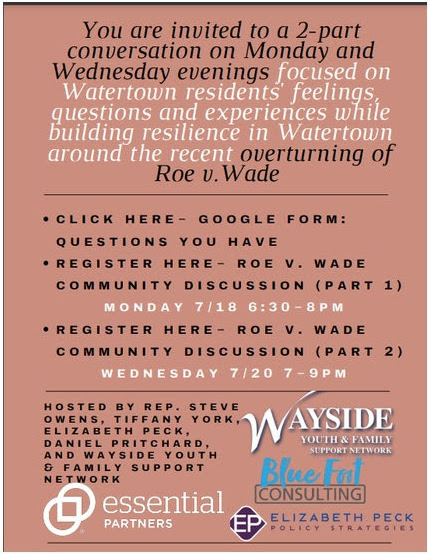 A discussion of the Supreme Court's decision on Roe v. Wade will be held in Watertown over two evenings.
The event is hosted by State Rep. Steve Owens, Tiffany York, Elizabeth Peck, Daniel Pritchard, and Wayside Youth & Family Network.
Organizers provided the following information:
You are invited to a two-part conversation on Monday, July 18 from 6:30-8 p.m. and Wednesday, July 20 from 7-9 p.m. focused on Watertown residents ' feelings, questions and experiences while building resilience in Watertown around the recent overturning of Roe v. Wade.