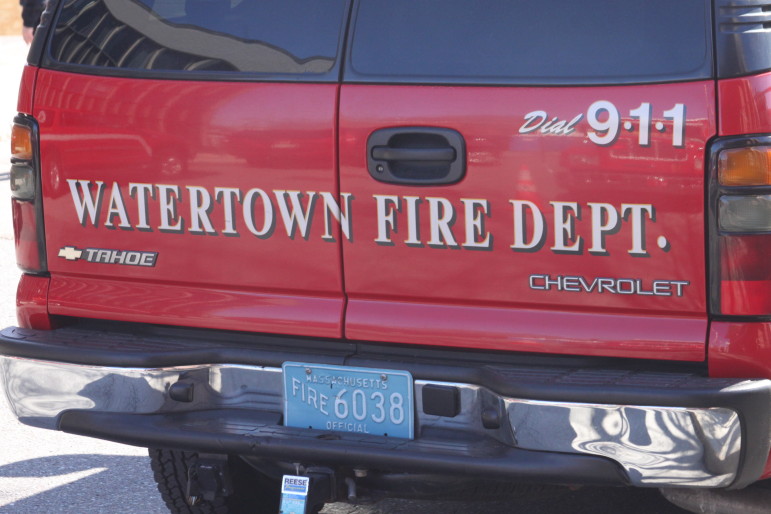 The following information was provided by the Watertown Fire Department:
Please be aware of these OPEN/OUTSIDE BURNING REGULATIONS AND GUIDELINES IN WATERTOWN!
The Department of Environmental Protection (MassDEP) and the Watertown Fire Department limit open burning for public health and safety reasons. Per MassDEP open burning is prohibited in 22 densely built and populated cities and towns.
THE FOLLOWING ARE COMMUNITIES WHERE OPEN BURNING IS PROHIBITED AT ALL TIMES: Arlington, Belmont, Boston, Brookline, Cambridge, Chelsea, Chicopee, Everett, Fall River, Holyoke, Lawrence, Lowell, Malden, Medford, New Bedford, Newton, Somerville, Springfield, Waltham, Watertown, West Springfield, Worcester.
Watertown is one of 22 communities in the Commonwealth in which open burning is NOT PERMITTED. This does not apply to the use of charcoal and propane grills for cooking meeting all the requirements within. Burning is not allowed in fire pits, chimineas or outdoor wood burning fireplaces/stoves.
EXCEPTIONS: Watertown Fire authorizes the use of Propane or Natural gas fired heating appliances (fire pits or fireplaces) as they don't produce smoke, flying embers and are small. All authorized appliances must be used per manufacturers specifications and follow Watertown Fire's guidelines.
PLEASE FOLLOW THE FOLLOWING GUIDELINES WHEN USING PROPANE OR NATURAL GAS FIRED APPLIANCES FOR COOKING OR HEATING:
• Place appliances 10-feet away from the house. Make sure they are not under eaves, overhanging branches or against the side of the building or deck railings.
• Appliances can be used on open (no roof) first floor porches, decks or patios if there is an egress stairway directly off the deck to the ground, or it is at ground level.
• Propane/Natural gas fire pits should never be used indoors or on fire escapes
• Keep children and pets three feet away from all cooking or heating appliances. Create a circle of safety.
• Never leave a cooking or heating appliance unattended.
• If you smell gas while using the appliance, immediately shut off the gas valve at the tank. If unable to stop leak call the fire department. Do not move the appliance.
• Shut off gas valve at the tank after each use, and before disconnecting the propane tank or gas line.
• If the flame goes out, turn the appliance and gas off and wait 15 minutes before relighting.
Any questions or concerns regarding open/outside burning regulations please call the Watertown Department Fire Prevention Bureau at 617-972-6510.