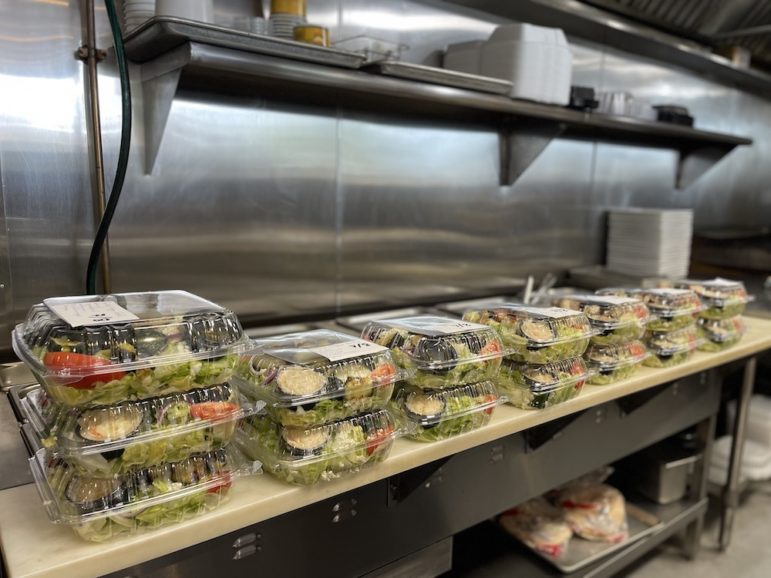 The following announcement was provided by the Charles River Chamber of Commerce:
Every Monday and Friday, the chamber has been partnering with local restaurants and volunteers to deliver meals to the Watertown Community Fridge for those facing food insecurity.
It's all part of our Nourishing Watertown program, funded by a significant contribution by TripAdvisor and many private donations.
It's all part of an ongoing chamber program designed to support both our local restaurant community and those in need.
We've run similar initiatives in Newton, Wellesley and Needham over the past two years.
Since May, we've purchased 120 meals in Watertown from Diner at North Beacon, No. 1 Taste Chinese, India Kitchen, Deluxe Town Diner, Shiraz Cuisine and Demos. (That's Don Levy of Deluxe Town Diner at the Fridge in the photo below.)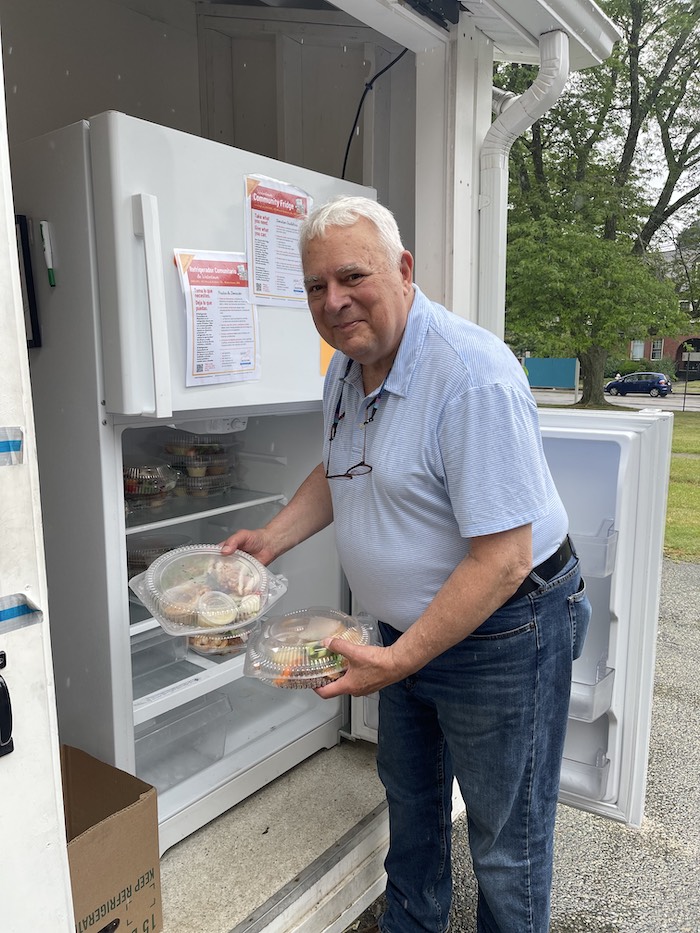 If you operate an independent Watertown restaurant and are interested in participating (restaurants are compensated for all meals), learn more and fill out a partner application form here.
We also need volunteers to help with Watertown deliveries. If interested, complete this form.
Learn more about our Nourishing programs and additional ways you can support the effort or make a contribution, here. (Note contributions are not tax deductible but every dollar donated goes directly to purchase meals.)