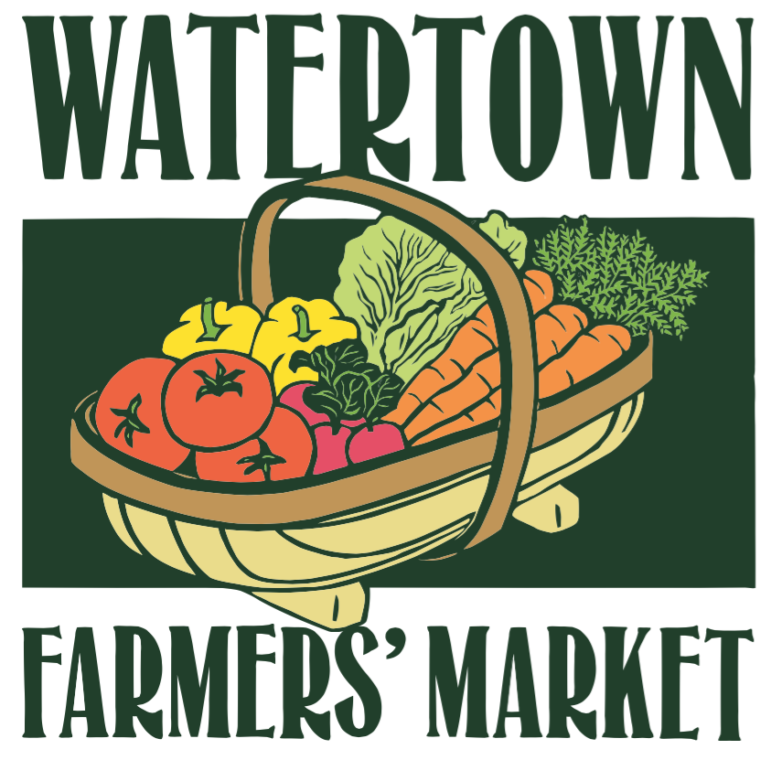 The Watertown Farmers Market will be at Saltonstall Park, next to City Hall (149 Main St.) on Wednesday, July 27 from 2:30 – 6:30 p.m. and features a new pop-up prepared food vendor along with the usual lineup.
The Farmers Market sent out the following information:
Join the WFM, on Wednesday, to pick from a variety of summer ripened fruits and veggies, fresh meats, seafood, and specialty foods, along with fine arts and crafts from local artisans. Be sure to stop by our community and city guest tents to learn about local agencies, services, and resources.

This week we have an exciting new prepared foods pop-up, Nagomi Bento. For the first time, the WFM will have authentic Japanese bento bowls available for purchase. Grab your reusable bags, take a look at our layout below, invite a friend, and come on by!
What's Growing?
Our fabulous produce vendors will be bringing plenty of fresh summer goodies like heirloom tomatoes, plums, peaches, kale, cabbage, blueberries, yellow onions, garlic, cucumbers, and summer squash! Check out availability here: Dick's, Farmer Tim's, Stillman's.
July 27 Vendor Line-up
Farm Produce
Dick's Market Gardens
Farmer Tim's Vegetables
Stillman's Farm
Meat/Poultry/Fish
Hooked Fish Shop (Red's Best & Boston Smoked Fish)
Copicut Farms
Baked Goods
Clear Flour Bakery
Specialty Vendors
Del Sur (biweekly)
Flores de Café (biweekly)
Grateful Tastes (biweekly)
Habibi Gourmet Foods
Nagomi Bento (Pop-up) new
Zen Bear Foods (biweekly)
This Week's Community Booth Guest
We welcome Beyond Plastics this week as our community group! They are a local chapter of Beyond Plastics focussing on education and policy change related to reducing plastic pollution.
Check out their website and swing by the market to learn more about reducing plastics in our city!
This Week's City Guest
The City of Watertown and The Department of Public Works are excited to announce a new opt-in program for free weekly curbside compost collection. Participants receive a 13-gallon bin and a starter kit of compostable liners. Accepted materials include meat, bones, dairy, fruit, vegetables, paper towels, napkins, coffee grounds and filters, leftovers, compostable utensils, and more. All materials are brought to Black Earth Compost's industrial facilities to be processed into nutrient dense compost and soil.

To learn more about Black Earth Compost, the benefits of diverting food waste from the trash, and to enroll, visit: https://blackearthcompost.com/watertown/
This Week's Artisan Vendors
Join us in welcoming this week's artisan vendors!
Artisans are located behind the red brick plaza, under the trees~
Elise Frankie Art
Featuring original art including vibrant, textured acrylic paintings as well as eclectic watercolors. At the market you will find art prints available as well as original paintings.
FLMGRL
Featuring film photography and mixed media single prints, matte-framed prints, and test-strip bookmarks!