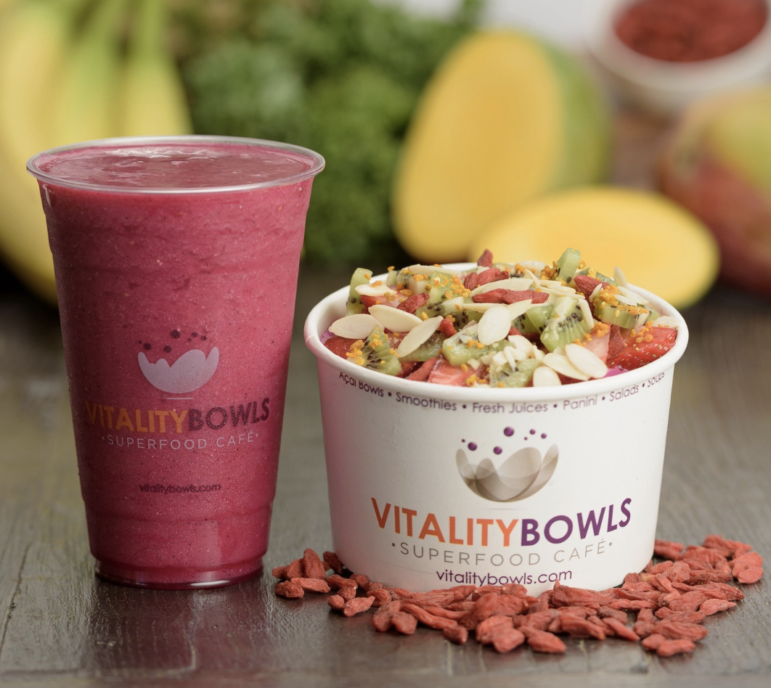 The following announcement was provided by Vitality Bowls:
Vitality Bowls, the leading national superfood café that specializes in antioxidant-rich açaí bowls and smoothies, has announced the launch of its Back-to-School contest, which will honor Watertown teachers and administrators throughout the month of August.
Starting Monday, Aug. 8, Watertown community members can participate in the Back-to-School campaign by nominating their favorite local teacher or school administrator, explaining how the individual has gone above and beyond to positively impact students and the community. Submissions will be collected through a form found on Vitality Bowls website: https://woobox.com/de7mf7. Following the campaign close on Sept. 1, Vitality Bowls will select several teachers or administrator to receive a grand prize of free bowls for a year (one bowl per month for 12 months).
"We understand the stress that comes with back-to-school season, and we're thrilled to showcase outstanding teachers and school staff who have made a positive impact," said Tim Johnson, owner of Vitality Bowls Watertown. "Helping make the transition back to school easier on education professionals with nutritious and accessible foods to keep them fueled all year long is the least we can do."
"Throughout the pandemic, we've seen teachers and school administrators surpass the expectations of their students and communities," said Tara Gilad, president and co-founder of Vitality Bowls. "As we look ahead to the start of the 2022 school year, we want to honor and show them our gratitude.
Over the last decade, Northern California-based Vitality Bowls has become a bonafide leader in the health food industry, selling well over 10 million açaí bowls since its inception. The sophisticated, dynamic cafés play perfectly into the unique collection of superfood menu items, all containing extraordinary ingredients packed with antioxidants and high nutritional values.
To learn more about Vitality Bowls, visit http://vitalitybowls.com. To submit your entry for the brand's Back-to-School campaign, visit https://woobox.com/de7mf7
About Vitality Bowls
Roy and Tara Gilad founded Vitality Bowls in 2011 in San Ramon, California. The duo started the superfood café concept as a result of discovering their daughter's severe food allergies and wanting to find safe, healthy food alternatives. Since franchising began in 2014, the brand has grown to more than 145 cafés open and in development.
Between 2019 and 2020, Vitality Bowls earned the "Best Franchise to Buy"—New Ethnic Eats Category Zor Award, was named in Entrepreneur's Top Food Franchise and Top New Franchises list, Franchise Times's Top 200+ list, Entrepreneur's Top Growth Franchise list, Inc. 5000 Fastest Growing Private Companies, Restaurant Business's Future 50 and Fast Casual's Top 100 Movers and Shakers.
In 2021, Vitality Bowls ranked on Entrepreneur Magazine's Franchise 500 List, claiming the #1 spot in the Açaí Bowl category and a #185 ranking overall.
To learn more about Vitality Bowls franchise opportunities, visit http://franchise.vitalitybowls.com/ and for more information about the brand, visit the company website at http://vitalitybowls.com.