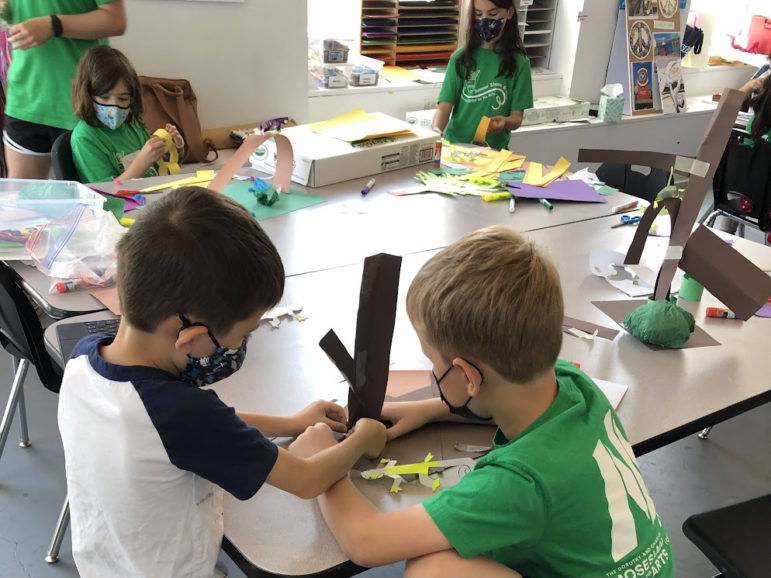 The Mosesian Center for the Arts released its schedule of art classes being offered in the fall of 2022. See the information below:
Visual and Performing Arts Classes
Registration has opened for fall classes for youth and adults in visual and performing arts at the Mosesian Center for the Arts in Watertown. Offsite arts education programming also continues into the fall, and onsite studio space is newly available for weekly use by local artists.
The arts center's largest educational offering in over two years includes thirty performing and visual arts classes for children, teens, and adults. Visual arts classes include painting, sculpture, woodcut, and comics and STEAM programs for young artists. Classes in the performing arts include acting, voice, improv, and American Sign Language (ASL).
Enrollment has also opened for participation in MCA's Watertown Children's Theatre. Fall productions include Something Rotten! (Grades 6-12), Nick Tickle, Fairy Tale Detective (Grades 3-5), and Once Upon a Time (Grades 1-2).
ASL Storytimes and Workshops
Offsite, Mosesian Arts continues its ASL Library Storytimes and Workshops. Beginning earlier this year, this project has brought a variety of fun and interactive ASL-interpreted stories with accompanying workshops to public libraries in the Greater Boston area. Each event is free and open to the public, and each session will be recorded so that more will be able to access it online.
Seana Rabbitto, Children's Department Head at the Waltham Public Library reported after a recent event, "These storytimes have been so incredible! It is such a joy to see everyone, children of all ages and even adult caregivers, signing throughout the story so enthusiastically!" The next storytime and workshop will be held in Malden on August 18 at 10:30 AM in Malden, and a repeat engagement will be held in Waltham on September 12 at 4:00 PM.
Artist Studio Space
Beginning this fall, artists will be able to rent time in a studio at Mosesian Arts. Equipped with worktables, flat storage space, and a small printing press, the studio space is ideal for printmakers, painters, and mixed media artists. The space will be available on Fridays from 10:00 AM through 6:00 PM reserved on a monthly or seasonal basis with the Director of Visual Arts.
For details on all arts education programming, visit mosesianarts.org or email education@mosesianarts.org.