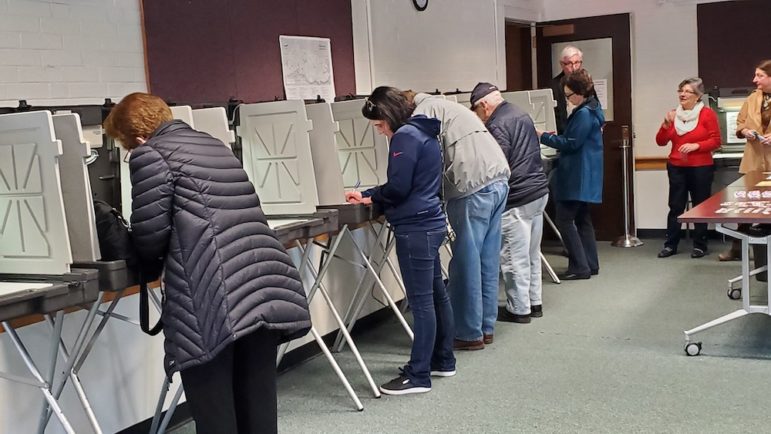 The following announcement was provided by the Quentin Palfrey campaign:
Former Assistant AG and candidate for Attorney General Quentin Palfrey has been endorsed by a group of six elected and community leaders in Watertown, including State Representative Steven Owens and City Councilor Caroline Bays. They have added their names to a list of more than 300 state, local and community leaders who have endorsed Palfrey's grassroots campaign.
"Quentin is someone who shows up, who listens, and who acts on behalf of our community," said Representative Owens. "He understands the issues that matter most to people in Watertown. On healthcare, gun violence, climate, education, civil rights, criminal legal reform and more, Quentin will be ready on day one to take action. I look forward to having a strong partner for our community with Quentin Palfrey in the Attorney General's office."
"This campaign has been about standing up for our values, and taking on the big challenges as the People's Lawyer," said Palfrey. "I'm so honored to have the support of this impressive group of local leaders, and I look forward to the chance to partner with them as Attorney General to deliver on the most pressing issues affecting the people of Watertown and across the Commonwealth."
These leaders join the Massachusetts Democratic Party, the Massachusetts Sierra Club, 350 Mass Action, Massachusetts' leading progressive advocacy organizations, and over 300 grassroots endorsers from communities in every county in Massachusetts in their support of Palfrey's campaign for Attorney General. Palfrey is a former Assistant Attorney General and was the first chief of the office's healthcare division. He also served in senior roles in both the Obama and Biden Administrations, and is the founder of the Voter Protection Corps, an organization that works to combat voter suppression.
Watertown Leaders Endorsing Quentin Palfrey
State Representative Steven Owens (29th Middlesex District)
City Councilor at Large Caroline Bays
Former Councilor at Large Susan Falkoff
Democratic State Committee Member Tina Poindexter
Watertown Democratic Committee Member Diane Tiernan
Democratic Activist Rosina-Maria Lucibello
You can see Palfrey's full list of endorsements here.