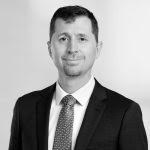 The following information was provided by United South End Settlements:
United South End Settlements' (USES) announced today the appointment of diversity, equity and inclusion champion and strategist Carmen Duarte as Board Chair, along with the election of five new Board members and leadership appointments as USES celebrates its 130th anniversary. Duarte, who works as VP of diversity, inclusion and social impact at Intact Insurance Specialty Solutions, succeeds outgoing Board Chair Julia Johannsen, who served in the role for more than 10 years.
"On behalf of the entire USES community, I'm proud to welcome Carmen into this role along with all of our new Board members and officers," said USES CEO Jerrell Cox. "Since joining the Board in May 2021, Carmen has been a fierce advocate for building connections across our community and supporters. She has the enthusiasm and know-how to help further our economic equity and inclusion efforts and develop even stronger relationships with the corporate community." Added Cox, "I also wish to thank Julia Johannsen and the rest of the departing Board members for their years of friendship and tireless work on behalf of USES. We have been blessed with strong, passionate leadership for many years under Julia's stewardship and know she will remain a part of the USES family in the years to come."
Duarte is an experienced leader across several disciplines including communications, marketing, human resources and change management. Prior to her current role at Intact, she was the company's VP of marketing and communications, and previously held a similar role at OneBeacon Insurance Group. Duarte additionally serves on the Board of the Insurance Industry Charitable Foundation's Boston Chapter and is a Trustee of the Intact Charitable Trust.
The Board also welcomed five new members for the upcoming year: Silvia Buonamici, Gabriela Cruzado, Aaron Dushku, Michael Mazzello,and Laura Nielsen and made the following officer appointments: former South End Community Health Center clinical social worker Jennifer Coplon has been named Development Committee Chair; Watermill Group Principal Anabelle Skalleberg has been named Finance Committee Chair; Pegasystems Senior Director Bandita Joarder was named Vice Chair and continues in her role as Nominating and Governance Committee Chair.
In addition to Johannsen, USES wishes to recognize the extraordinary tenure of Ken Kruckemeyer, who rotated off the Board after an unparalleled 40-plus years of service. Kruckemeyer was recognized earlier this year as a driving force behind many of USES' most significant projects and as an impactful connector of the organization's mission across generations of Board members. Also rotating off the Board are King Boston Executive Director Imari Paris Jeffries and Finepoint Capital Partner Kevin Koslosky.
NEW BOARD MEMBERS – Biographical Information
Silvia Buonamici currently works as the head of biology and translational research at Monte Rosa Theraputics. Prior to that, she was a consultant at Atlas Venture and Third Rock Ventures. She also served as executive director at H3 Biomedicine as well as director, associate director and senior scientist. She has worked as an investigator for Novartis Institue for Biomedical Research.
Gabriela Cruzado is a dental assistant at the South End Health Community Center and a USES parent and program participant. Specifically, she has been a valuable part of USES' Power of Parenting program, including USES' coaching program and has become a strong advocate among other parents for USES' multi-generational programs.
Aaron Dushku serves as the GIS Lead for offshore wind at Avangrid Renewables and the board vice president of the Camp Hale Alumni Association. He is a returned Peace Corps Volunteer who has been active in civic affairs in his native Watertown. Thanks to his family's South End origins, he has also been a USES program participant and an employee and is the parent of past and current Camp Halers.
Michael Mazzello has worked as a senior scientist at BBN Technologies for 14 years, specializing in sensor and advanced networking systems. Mazzello is a former president of the Northeastern University chapter of the Institute of Electrical and Electronics Engineers.
Laura Nielsen is a former Boston Emergency Services Team clinician, where she intervened in emergency psychiatric situations and managed relationships with community services agencies. Prior to that, she worked as an emegency service clinician at Bayridge Hospital in Lynn and the Boston Area Rape Crisis Center.
About USES
United South End Settlements (USES) offers programs that holistically support families in achieving economic mobility. The nonprofit's Family Mobility Program helps parents and caregivers develop their own capacity to set and reach their goals, increase their income and assets, and connect with new networks of people through one-on-one coaching. For children and youth, USES provides quality education and enrichment opportunities that foster personal development and social-emotional skills such as perseverance, communication, teamwork, and problem-solving.
In addition to Early Childhood Education, USES offers club48, an after school and out-of-school time program with state-of-the-art STEAM-driven curriculum for youth ages 5-12. Each summer, USES' overnight camp located in Center Sandwich, NH, Camp Hale, serves boys and girls ages 6-17 with the goal of improving their sense of well-being, leadership, social skills, and awareness of personal potential. USES believes that as families increase their income and assets, become more resilient and connect to a diverse network, they and their children are more likely to develop the necessary skills to disrupt the cycle of poverty. For more information about USES, please visit www.uses.org.