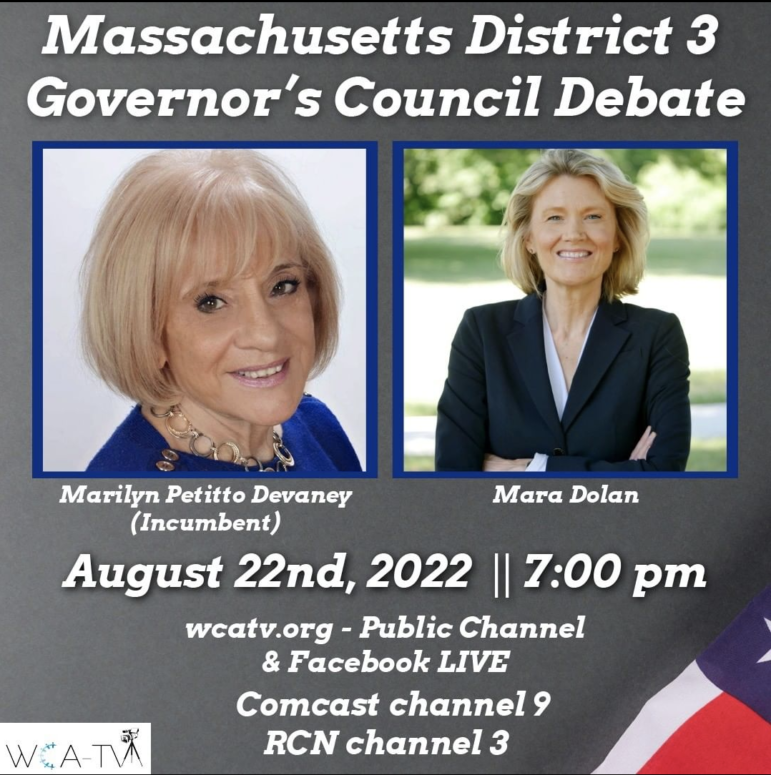 The candidates for Governor's Council District 3 will be appearing on a live debate on Watertown Cable Access Television. The candidates will appear on the ballot for the Sept. 6 State Primary.
WCA-TV sent out the following information:
We're excited to announce that WCA-TV will be hosting a televised debate between the two democratic candidates running for Massachusetts District 3 Governor's Council in the upcoming Primary Election; incumbent Marilyn Petitto Devaney and challenger Mara Dolan.
DATE: Monday, Aug. 22
TIME: 7 p.m.
Watch online: vodwcatv.org/CablecastPublicSite/watch/1?channel=1
Watch on cable in Watertown: Comcast channel 9, RCN channel 3