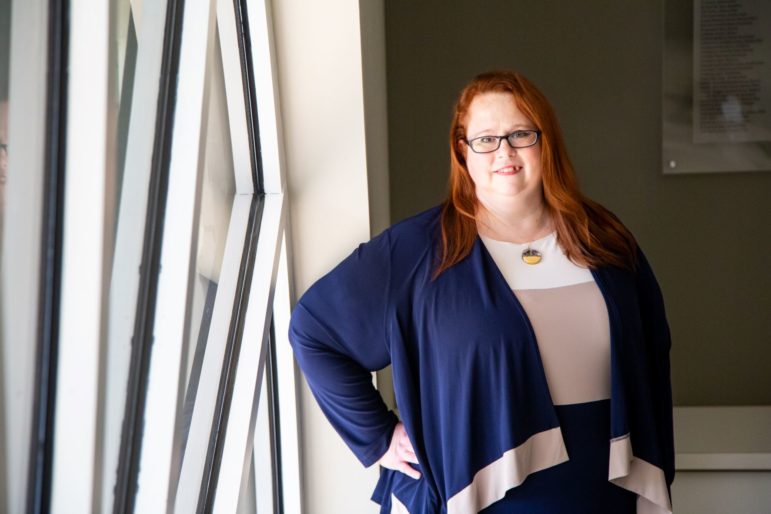 The following announcement was provided by the Peabody Companies:
The Peabody Companies, a group of award-winning property management and real estate firms, is pleased to announce Megan Stejskal of Watertown as portfolio compliance director for new business.
In this post, Stejskal has an essential role in the effective and efficient operation of the firm by employing the technical expertise to interpret federal regulations and compliance requirements of various agencies and housing programs.
Stejskal brings more than 11 years of experience in the affordable housing and property management industries to her post with the Peabody Companies, most recently as regional compliance specialist with WinnResidential in Boston.
Stejskal, who attended Grand Canyon University in Phoenix, Arizona, and VanderCook College of Music in Chicago, Illinois, holds numerous professional certifications, including NCHM-Certified Occupancy Specialist, NAHRO Public Housing Manager-Certified Specialist, NCHM-Certified Occupancy Specialist-Advanced, NCHM- Management and Occupancy Review Specialist, and NAHB-HCCP Certified Compliance Professional.
"We're delighted to announce Megan as portfolio compliance director," said Katrina Pavetto, vice president of compliance with the Peabody Companies. "Her experience in the affordable housing industry, coupled with outstanding technical, analytical and organizational skills make her the ideal person to fill this essential role within our organization."
About the Peabody Companies
The Peabody Companies and its affiliates – Peabody Properties, Peabody Resident Services, Peabody Supportive Housing, Peabody Real Estate and Peabody Miami – is headquartered in Braintree, Massachusetts, at 536 Granite Street. A full-service real estate firm, Peabody Properties manages over 13,900+ units of housing throughout New England, as well as additional communities in New Jersey and Florida. This award-winning, privately held company and Accredited Management Organization (AMO) was incorporated in 1976 and is under the direction of Karen Fish-Will and Melissa Fish-Crane, who were recently ranked #31 (out of 50) on Glassdoor's 2018 SMB Top CEOs list.
Recognizing its long-term commitment to Resident Services as a unique area of expertise within the field of property management, a specialty sector, Peabody Resident Services was established and is dedicated solely to the development of support services and programs for residents of affordable housing. Designated as a Women Business Enterprise (WBE) and certified by the Massachusetts State Office of Minority and Women Business Assistance (SOMWBA), Peabody was recently ranked #55 on the 2021 National Affordable Housing Management Association (NAHMA) Affordable 100 List, as well as a 2017, 2018 and 2019 Top Place to Work by the Boston Globe and 2018 and 2019 Glassdoor Best Place to Work (most recently ranked #10). Learn more at http://www.peabodyproperties.com or on LinkedIn, Facebook, Instagram, or YouTube.