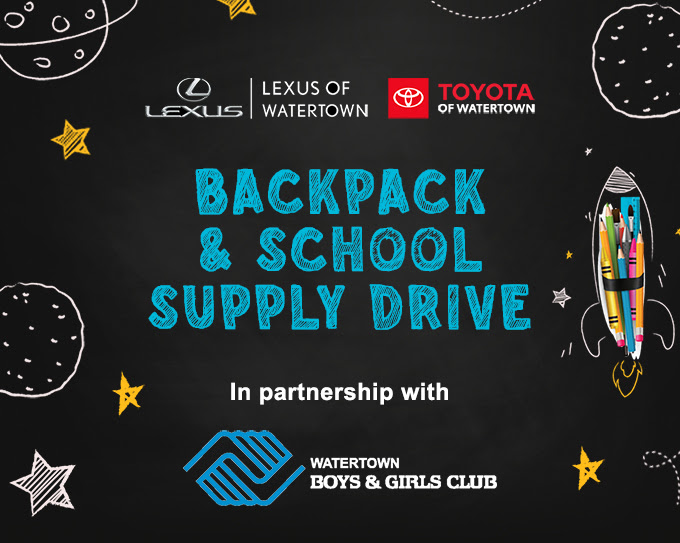 The following information was provided by Toyota and Lexus of Watertown:
Lexus and Toyota of Watertown have joined forces to help the kids in our community. All supplies will be donated to the Watertown Boys & Girls Club and distributed to local schools.
Help kids thrive by donating the following:
Composition notebooks, backpacks, pencils, pens, erasers, markers, crayons, scissors, glue sticks, highlighters, rulers, index cards. Backpacks and school supplies can be dropped off at:
Lexus of Watertown, 330 Arsenal St., Watertown
Toyota of Watertown, 149 Arsenal St., Watertown
Make a donation and receive 15 percent off your service repair order.
The drive is in partnership with the Watertown Boys & Girls Club
Donation boxes are located in the service & sales departments. We will be taking to donations until Aug. 31, 2022.