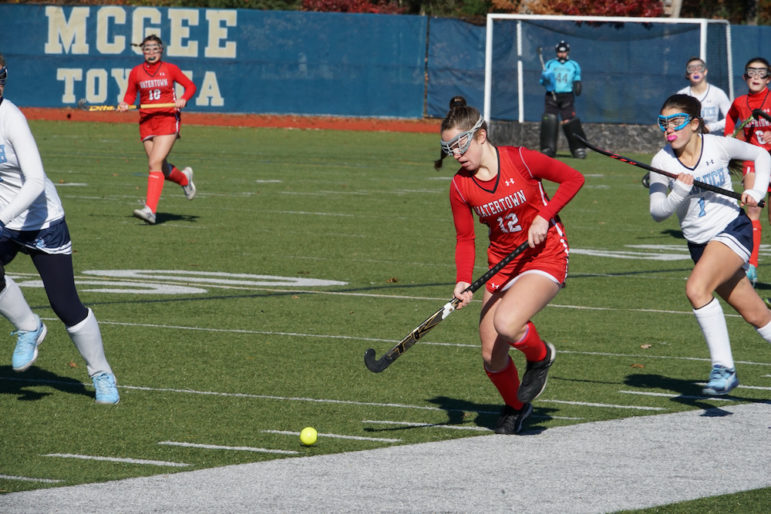 Two field hockey powers clashed on Saturday at Victory Field and the Raiders triumphed in the early season non-league matchup.
Watertown defeated Andover 2-1, in a game that was covered by the Boston Herald and Boston Globe. The Raiders scoring was provided by Molly Driscoll and Allie Fijux.
Both teams came off State Championship winning seasons in 2021, and Div. 3 Watertown broke defending Div. 1 champion Andover's 18-game winning streak. The Raiders (2-0) now have a 25-game winning streak.
The Raiders and the Golden Warriors each have a long winning tradition in Massachusetts high school field hockey, but the schools had never met during Watertown Head Field Hockey Coach Eileen Donahue's 37-year career.
Watertown won the school's 19th state title in 2021 with an overtime victory over Sandwich in the final.
See the Boston Herald's account of the game here, and read the Boston Globe's coverage by clicking here.