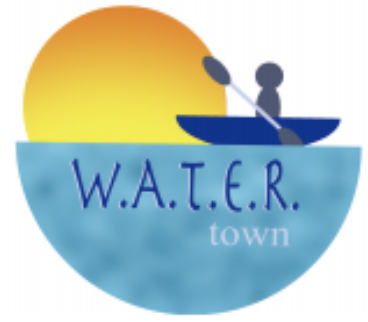 The following information was provided by the City of Watertown:
If you or someone you love is struggling with alcohol or drug use, please come to a special evening of talks from people in the recovery community and experts on substance use disorders.
The event, Watertown: A Community of Caring, will be held on Thursday evening, Sept 22, 2022 at the Watertown Library starting at 6 p.m. It will also be available via a zoom link. The program will highlight local services available for prevention, treatment and recovery for substance use disorders (SUD).
The free, in-person event will kick off with a light supper, followed by a performance by Second Act, an improv group, whose members are in recovery. A panel of speakers will address local services available to people with SUD and their families. Several speakers will share their own experiences using the available local resources and support groups. Click HERE to register. The evening will open with remarks by City Councilor Tony Palomba and Lt. Daniel Unsworth of the Watertown Police Dept, addressing the city's programs to engage and support people affected by SUD.
Christina Lupica, youth engagement specialist from Wayside Multi-Service Center, will describe prevention initiatives at the high schools. She will be joined by peer leaders to talk about how they help students develop positive coping skills to prevent drug and alcohol use. Clinicians from Advocates, Inc, who work within the Watertown Police Department, will speak about how they support people and their families struggling with SUD.
Ellen Kolton, who facilitates a family support group, (SMART Recovery) will discuss the impact of SUD on friends and families. A member of her group will share how she has benefited from attending SMART Recovery meetings. A member of the Belmont Watertown United Methodist Church (BWUMC) will talk about the church's recovery ministry, which includes hosting more than two dozen weekly support groups, including AA, NA, and Al-Anon.
Woody Giessmann, the founder of Right Turn, a unique out-patient program for people with SUD, will talk about Right Turn's approach to recovery and services available to people and their families. A member of the Boston Bulldogs, a running club for those in the community adversely affected by SUD, will be on hand to describe how they work and inviting people to join.
There will be time for questions following the talks.
The program is co-sponsored by the Watertown Cares Network, The BWUMC, and the Watertown Free Public Library, in recognition of National Recovery Month. The Watertown Cares Network (watertowncares.org) is comprised of staff from Watertown's Health, Police, Fire, and School Departments, Wayside Multi-Service Center, and local clinicians an social workers, treatment providers, clergy, support group facilitators, individuals in recovery, residents of the community, and elected officials.