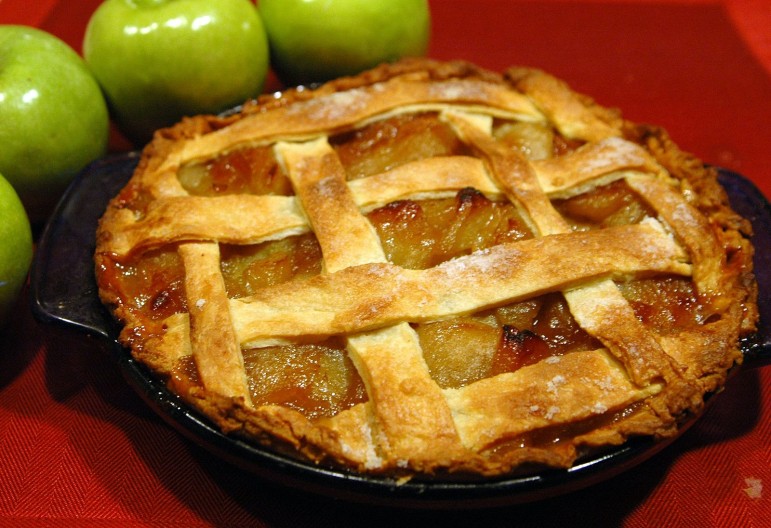 The following information was provided by the Faire on the Square organizers:
The Faire on the Square was founded by local Watertown resident Mike Donham back in 1999. A committee of about 12 volunteers was formed, one member of who was Joyce Munger. It was her idea to include an apple pie contest, she handled all aspects of the contest, including being the MC.
The contest grew over the years, it was very successful with locals trying to outdo each other for bragging rights, not to mention prizes. At the first wrap-up meeting, it was discussed whether another type of pie, such as pumpkin should be included but that was met with a clear NO!
Eventually Joyce handed off the baton in 2007 to other volunteers, when Marsha Osmond took the lead in 2010. The last year the apple pie contest was held was in 2016 in the foyer of city hall with local Watertown resident judges.
This year, we are bringing back the contest, we are hoping to make Marsha's Apple Pie Contest a continued staple at the Faire, keeping the tradition going. We are excited that this year's judges include Danish Pastry House, Deluxe Town Diner, and Ritecy East!
If you are a local Watertown resident who loves to bake, we encourage you participate and pre register online. The details can be found here – https://www.faireonthesquare.com/exhibitors
Hope to see you at the Faire on the Square on Saturday, September 24th !