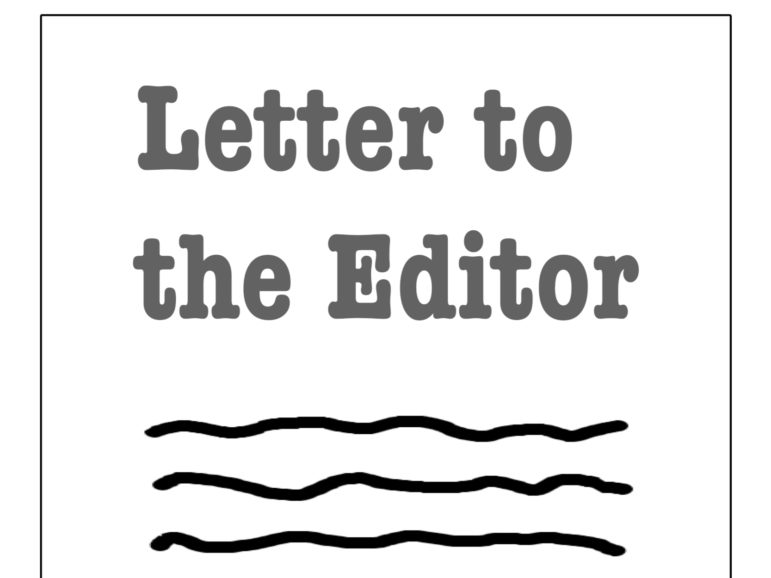 Dear Watertown, Community,
I have been advocating for Dark-Sky lighting standards across our community for many years. As a follow-up to Jon Bockian's very thoughtful letter and citizens' comments, here's some additional info for your review.
According to the International Dark-Sky Association (darksky.org) research, "The inappropriate or excessive use of artificial light – known as light pollution – can have serious environmental consequences for humans, wildlife, and our climate.
Components of light pollution include:
Glare – excessive brightness that causes visual discomfort
Skyglow – brightening of the night sky over inhabited areas
Light trespass – light falling where it is not intended or needed
Clutter – bright, confusing and excessive groupings of light sources
Light pollution is a side effect of industrial civilization. Its sources include building exterior and interior lighting, advertising, commercial properties, offices, factories, streetlights, and illuminated sporting venues.
The fact is that much outdoor lighting used at night is inefficient, overly bright, poorly targeted, improperly shielded, and, in many cases, completely unnecessary. This light, and the electricity used to create it, is being wasted by spilling it into the sky, rather than focusing it on to the actual objects and areas that people want illuminated.
(…) A growing body of evidence links the brightening night sky directly to measurable negative impacts including:
Disrupting the ecosystem and wildlife
Light pollution affects every citizen. Fortunately, concern about light pollution is rising dramatically. A growing number of scientists, homeowners, environmental groups and civic leaders are taking action to restore the natural night."
Shortly after the July 13th Planning Board (PB) meeting, District B Councilor Lisa Feltner and others contacted me about their concerns regarding the Arsenal Yards signage and lighting issues given my dark-sky advocacy. After watching the video here are my thoughts and some info.
There are two issues:
1. "Sign special permit for Regional Mixed-Use District. Section 7.07 to be amended to add a new category that allows a special permit to be granted in the Regional Mixed-Use District (RMUD) for a wall-mounted or rooftop sign erected at an elevation exceeding one hundred (100') feet above the existing grade of the building, with certain limitations." and
2. the lighting of the sign.
Regarding the signage, are there other buildings within the RMUD that will be over 100′ high? I do not recall the Alexandria buildings nor Coolidge Hill being that high. I agree with Payson Whitney, a Planning Board member, that there is a difference between a company name on a building as an advertising device (Nike, Puma, Converse) and a "placemaking" sign – drawing attention to a location. Some folks have called this a "big ego sign." Could Alexandria, the Galen Street project, or a company in another area of the city produce a rationale for a special signage permit? Several times PB members said the language was not clear, yet the Board voted yes without language clarification.
100 Forge was designed to be an iconic building for Arsenal Yards. It is meant to attract attention from the local roads and the Mass Pike. But what does this sign do for Watertown? Do you really believe folks can't find Arsenal Yards? Are we opening up a Pandora's Box regarding signage? I did find the signage design prototypes for 100 Forge to be tasteful and elegantly simple on paper but twelve 10' letters lit up on the building would certainly impact our environment in many ways. As to what Somerville, Cambridge, or Boston does – I don't care one iota. We are Watertown.
This brings me to the second issue – lighting. Given that 100 Forge sits near the Charles River, a nature highway that our residents and those in wider communities deeply cherish, were our Conservation Commission (Con Com), the Department of Conservation and Recreation (DCR), and the Charles River Watershed Association consulted for their thoughts/opinions regarding this lit sign? This special permit sign request adds a wrinkle to city process. Was this request worked out in an informational silo between DCDP and Boylston Properties? (Note: I later checked with the Con Com; they were not consulted.)
As to "Dark Skies" information on this issue, I dug into this from a couple of angles.
What are other places doing and are there any best practices? 1.) The National Conference of State Legislatures – https://www.ncsl.org/research/environment-and-natural-resources/states-shut-out-light-pollution.aspx
According to the recent update, States Shut Out Light Pollution – March 25, 2022:
"At least 19 states, the District of Columbia and Puerto Rico have laws in place to reduce light pollution. The majority of states that have enacted so-called "dark skies" legislation have done so to promote energy conservation, public safety, aesthetic interests or astronomical research capabilities. In 2021, 17 states considered 40 bills with reference to light pollution or dark skies. Municipalities in a number of states have also been active on this issue, adopting light pollution regulations as part of their zoning codes." (The article is a quick read)
Massachusetts is not leading in this area; it has not enacted any state-wide legislation . Again, the legislature did not act on the bill this year, thus many municipalities scramble to enact protective ordinances and codes. Please review Watertown's eCode 360 info – Article VII Signs and Illumination.
2.) From International Dark-Sky Association: https://www.darksky.org/ida-announces-lighting-guidelines-for-electronic-messaging-centers/
May 19, 2019 – IDA Announces Lighting Guidelines for Electronic Messaging Centers (10 pages, another quick read).
Whether moving or static, the signage being proposed for 100 Forge is a form of an illuminated electronic message center (EMC) denoting Arsenal Yards. "EMCs can be harmful to the nighttime environment. Much of the implementation of this medium to date has been uncontrolled, has been especially harmful to the environment, and has garnered much public attention. Unlike luminaires (i.e., light fixtures), EMC light emissions cannot be shielded, and the horizontal arrangement of their LEDs – typically aimed outward toward traffic and viewers – means that some of their light is necessarily emitted laterally into adjacent environments and upward into the night sky."
IDA has developed these minimum requirements and a set of best practices regarding lighting zones, specific night-hour luminance levels, and nighttime curfew hours, (the bold is mine) to minimize environmental hazards. Please note: "While IDA does not endorse the use of EMCs at night, it recognizes that these installations will continue to be developed and installed widely. IDA therefore presents the following guidance from a technical and scientific standpoint."(p.3).
What lighting zone would this building into given its location along the river? While the building is part of Arsenal Yards the sign projects toward the river and the Pike. Here are highlights from the guidelines.
Lighting Zones:
— LZ0: No ambient lighting. Areas where the natural environment will be seriously and adversely affected by lighting, and in which human activity is subordinate in importance to nature. This is the recommended default zone for undeveloped rural areas, including wilderness areas, parks, and preserves. (Equivalent to CIE Environmental Zone E1)
— LZ1: Low ambient lighting. Areas where lighting might adversely affect flora and fauna or disturb the character of the area. This is the recommended default zone for rural and low-density residential areas. (Equivalent to CIE Environmental Zone E2)
— LZ2: Moderate ambient lighting. Areas of human activity where the vision of human residents and users is adapted to moderate light levels. This is the recommended default zone for light-commercial business districts and high-density or mixed-use residential districts. (Equivalent to CIE Environmental Zone E3)
— LZ3: Moderately high ambient lighting. Areas of human activity where the vision of human residents and users is adapted to moderately high light levels. This is the recommended default zone for business districts in large cities. (Equivalent to CIE Environmental Zone E4)
— LZ4: High ambient lighting. Areas of human activity where the vision of human residents and users is adapted to high light levels. Most cities do not have areas that meet this criterion. This is not a default zone. (Equivalent to CIE Environmental Zone E4). (p. 7)
The lighting zones in turn lead to standards for luminance levels. During the night hours, which commence no later than one hour after sunset, luminance levels shall not exceed the maximum values provided in Table 1 as measured. (p. 8 )
Curfew – EMCs shall be switched off completely after 2300h/11pm (or 30 minutes after the close of business for on-premises signs, whichever is later), and remain off until one hour before sunrise. (p. 8) Is there any justification for a sign to be on all night?
From the comments I've received, folks are opposed to this signage for many reasons. The Department of Community Development and Planning (DCDP) should have done some homework on the entire signage issue, included the Con Com, and educated the Planning Board and others involved.
Watertown has led on net zero schools, on an aggressive climate change plan. Let's lead again on the environment and ban this kind of signage permanently. The council is elected by those who vote in Watertown. Do the right thing and kill this special permit request. What does this sign add to the Watertown community? Boylston Properties and Arsenal Yards will continue to prosper without it. The hearing is scheduled for the City Council meeting on September 27, 2022.
Elodia Thomas, Watertown Resident
We Are All Watertown
Full disclosure: I was contacted by Boylston Properties and shared the IDA Guideline report with them.