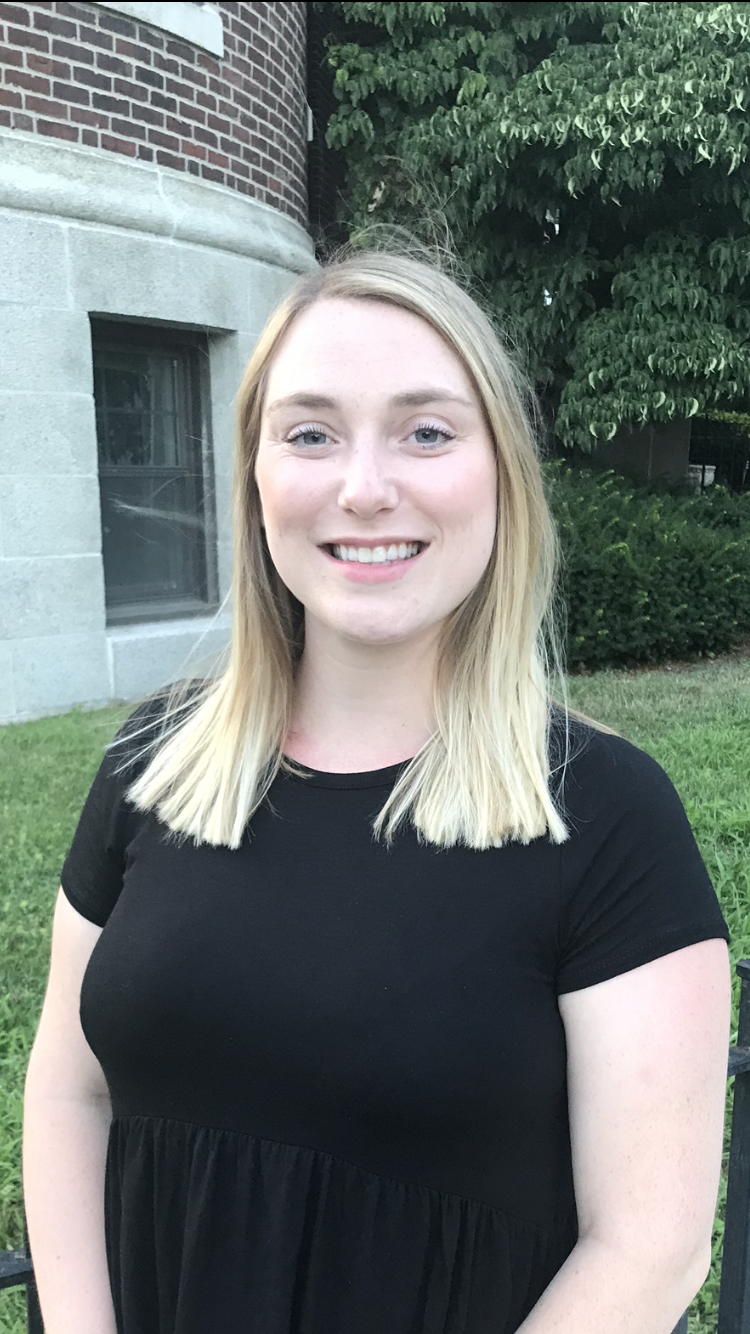 The following announcement was provided by the New England Center for Children:
The New England Center for Children© (NECC©), a global leader in autism education and research, has announced Lauren Rae, a resident of Watertown, as a winner of the 2022 Myrna E. Libby Scholar Award.
The award, established in 2009, honors an NECC staff member who is currently enrolled in each of its two onsite graduate programs — Simmons University and Western New England University — whose work exemplifies the late Myrna Libby's vision that research guides the education and treatment of individuals with autism.
Myrna Libby, Ph.D., BCBA, was a director at NECC for 20 years whose impact endures as she was the principal program architect of NECC's internationally recognized curriculum. As clinical director, she was a tireless advocate for using scientifically validated approaches and her groundbreaking research helped improve the lives of children with autism. For Libby, the actual test of any program was whether it made a meaningful difference in students' behavior. Her clinical work directly benefitted the lives of many and will continue to positively influence countless others for generations to come. Libby passed away in 2008.
Rae is a day coordinator for NECC's Intensive Treatment Team's (ITT) Apartment 3 and is currently enrolled in the Western New England University (WNEU) master's program. Rae joined NECC in 2017 after developing an interest in applied behavior analysis (ABA) during an internship working with individuals with autism. "I really enjoy working directly with the students and striving to make even small impacts in their lives and the lives of their families," she said. "The opportunity to work with so many well accomplished clinicians with a common goal of bettering the lives of our students is a great feeling."
When Rae heard she was nominated for the Libby Award, she was honored "to be considered for an award that aligns with my goals and visions as a graduate student and future BCBA. While I never had the pleasure of working with Myrna Libby, she sounds like the clinician, mentor, and leader in the field that I strive to be one day," she shared.
Rae received a financial award in the amount of $2,000.
About The New England Center for Children
The New England Center for Children® (NECC®) is an award-winning autism education center and research institute. Committed to creating a world where autism is not a barrier to happiness, growth, and independence, our community of teachers, researchers, and clinicians provide comprehensive services including day and residential programs, partner classrooms in public school systems, consulting services, and the ACE® ABA Software System (www.acenecc.org).
NECC is committed to creating an equitable workplace for our diverse team and providing industry-leading staff professional development opportunities, specifically with our on-campus graduate degree partnership programs. The result is a growing pool of autism educators and researchers that impact the lives of children with autism both at NECC and around the world. The New England Center for Children is based in Southborough, MA, and operates a center in Abu Dhabi, UAE. Learn more at www.necc.org.