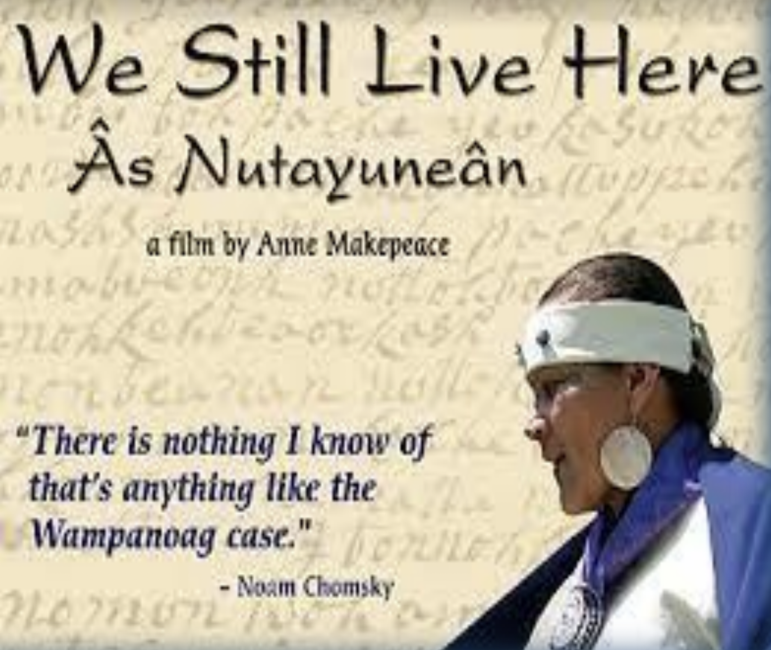 The following information was provided by Race Reels:
Please join us for Watertown Race Reels in October! To honor Indigenous People's Day we will be screening We Still Live Here: Âs Nutayuneân on 10/17 at the Watertown Boys & Girls Club, 25 Whites Ave.
The movie tells the story of cultural revival and the revitalization of the Wampanoag language by the Wampanoag of Southeastern Massachusetts, the first time a language with no native speakers has been revived in this country. Through resilience and courage the Wampanoag kept their identity alive and remained on their ancestral land. Now they are saying loud and clear in the Native tongue, Âs Nutayuneân — We Still Live Here.
We will be serving pizza starting at 5:45 p.m. and starting the film at 6 p.m. After the film (~60 minutes), we will have a discussion/activity. Hope to see you there!