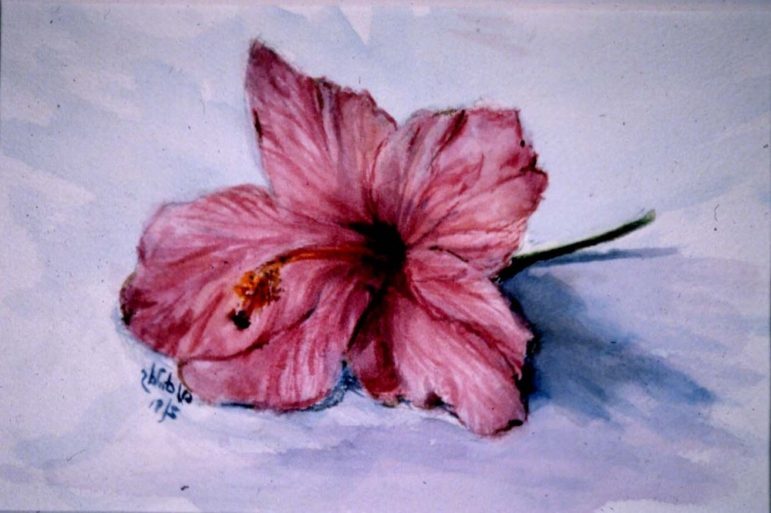 Watertown's Audrey Childs will host a series of classes on a variety of methods used in watercolor painting.
She sent out the following information:
Students will learn how to use and control their paints effectively. Methods will include using a dry brush and what effects a paper towel and a porous sponge can create.  The class is designed to help the student gain confidence with the medium.  Beginners will Learn the fundamental techniques of watercolor. Intermediate students will have new challenges with an emphasis on exploring techniques.
Audrey is a well-known watercolor artist whose landscape paintings hang in homes across the country. She is also known for her house and pet portraits. Upon graduating from the Art Institute of Boston/Lesley College, she worked for a Boston art company reproducing historical wallpaper, commissioned sculpture reliefs, and detailed signage. Her art teaching experience includes drawing classes at the Middlesex Community College Extension, The Belmont Council on Aging, community youth and adult classes, and private lessons.
Basic drawing skills are recommended, but not required. Students will be responsible for providing their own supplies.  
WHAT: Watercolor painting with Audrey (Beginner and Intermediate)
WHEN: Tuesdays 1:00 PM – 3:00 PM, October 4th – November 8th (6 classes)
WHERE: Beech Street Center, 266 Beech St., Belmont, MA 02478
COST: $60. Please register and pay at the Center's front desk.  A supply list will be emailed to registrants. Please send an e-mail request to ajc538@comcast.net.