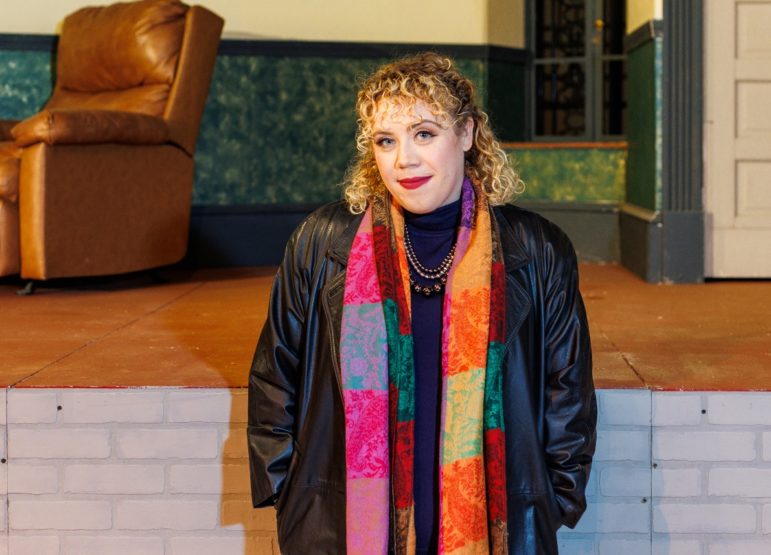 The following announcement was provided by the Footlighters:
The Blake family is gathering for Thanksgiving dinner at the dilapidated New York apartment of daughter Brigid and her fiancé Richard. Brigid's parents Erik and Deirdre have driven in from Scranton with Erik's wheelchair-bound mother Momo for the occasion, and Brigid's sister Aimee will also be there.
Everyone in the family has their own drama and is trying to decide whether and when to share. Even though they are surrounded by love, real-life events can take control over emotions and test a family's strength. The 2016 Tony Award winner for Best Play, the family drama The Humans, by Stephen Karam, opens the Walpole Footlighters 99th season of quality theater, close to home. The production is directed by Cammerron Baits.
Watertown actress Jess Couture is making her Footlighters debut in the production. She stepped into the role of Aimee late in the rehearsal process and will appear in the November performances. Jess says, "Stepping in as an understudy can be a daunting task, but the cast and production team have been nothing but kind and welcoming. I get the great pleasure of watching the cast bond together as a family unit and watch that develop while also being able to be adopted into that family unit when I am swinging into my role that I cover. It allows for a really unique perspective. I saw the show when it was in New York and was deeply moved by it. It is a story that is incredibly relatable and that as an audience member it will be hard to not find at least one character/moment that you relate with."
Performances of The Humans are at the Walpole Footlighters Playhouse at 2 Scout Road in East Walpole. Evening performances will be on October 21, 22, 28, 29 and November 5 at 8:00 PM. There will also be matinee performances on October 23 and November 6 at 2:00 PM. Patrons are not required to wear masks but wearing of masks is strongly encouraged. Concessions will not be sold, but water will be available. Discounts are available for groups of 10 or more. To purchase tickets, call the Box Office at 508-668-8446 or purchase online at www.footlighters.com.
This production is sponsored in part by the Walpole Cultural Council, a local agency, which is supported by the Massachusetts Cultural Council, a state agency.