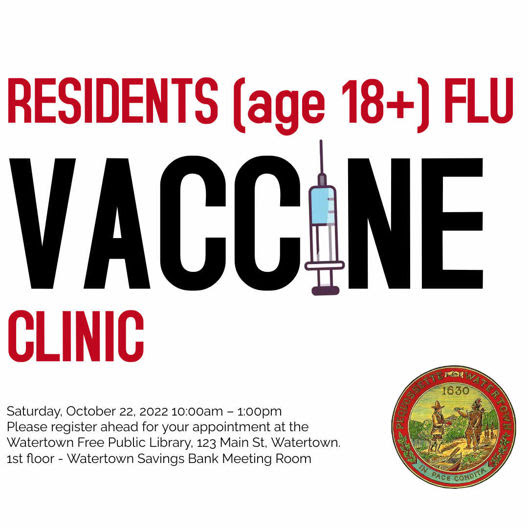 The following information was provided by the Watertown Health Department:
The Watertown Health Department will be offering influenza vaccine to Watertown Residents (age 18+) on Saturday, Oct. 22, 2022 from 10 a.m.-1 p.m. at the Watertown Free Public Library, Watertown Savings Bank Meeting Room.
Please register for your appointment and secure your dose.
The clinic is open to everyone with or without insurance. Please bring your health insurance card(s) with you (if you have insurance).