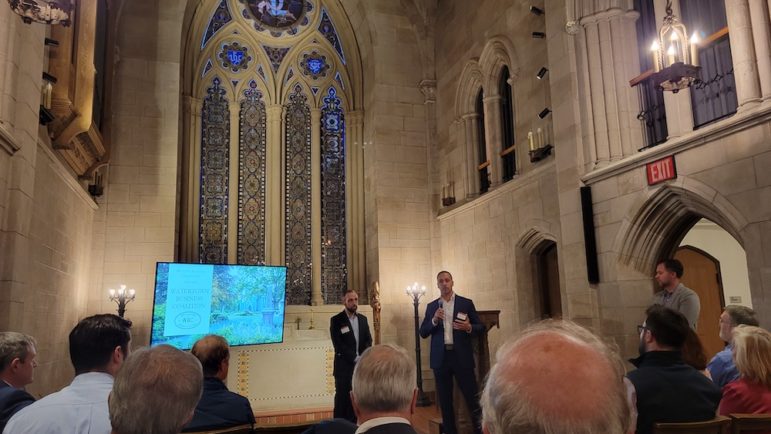 As Watertown looks at how to plan for the future with the Comprehensive Plan update, businesspeople shared a number of concerns and wishes for how the City could help them thrive.
More than 50 people gathered at Mount Auburn Cemetery's Bigelow Chapel Wednesday night to discuss the future of business in Watertown in an event hosted by the Watertown Business Coalition.
Steve Kearney from Stantec, the City of Watertown's Comprehensive Plan consultants, asked people what they would like the see to help businesses in the future. Most of the attendees represented smaller businesses in town.
East End City Councilor Nicole Gardner said she heard a number of things from Coolidge Square businesses at a coffee she recently held. They want to make sure that parking is preserved, and worried that the Mt. Auburn Street renovation would not only reduce parking, but also make it harder to get deliveries because trucks unload on the street.
People also wanted to preserve the unique character of East Watertown's business district, she said.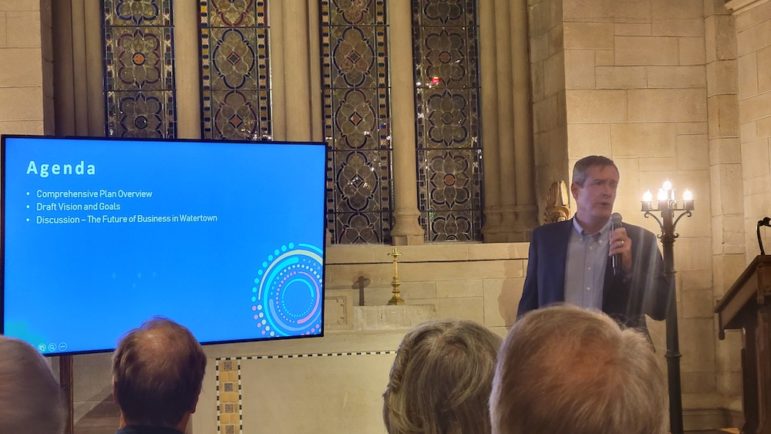 Curtis Whitney, of JM Whitney Insurance, echoed the need for parking for small businesses in Coolidge Square, Watertown Square and other areas. He also said he believes preserving the Arsenal Street and Pleasant Street corridors as areas that are attractive for larger businesses is important to have a strong City economy.
Others said transportation must be improved for Watertown's businesses, so that they can attract customers from in and outside of town.
Providing housing that people can afford is another priority raised at the meeting.
Resident Merle Kummer said she would like to see the life science companies coming to the City hire local residents and find ways to encourage that.
Kearney said that people can put in their suggestions for the Comprehensive Plan through the virtual workshop. See it by clicking here.