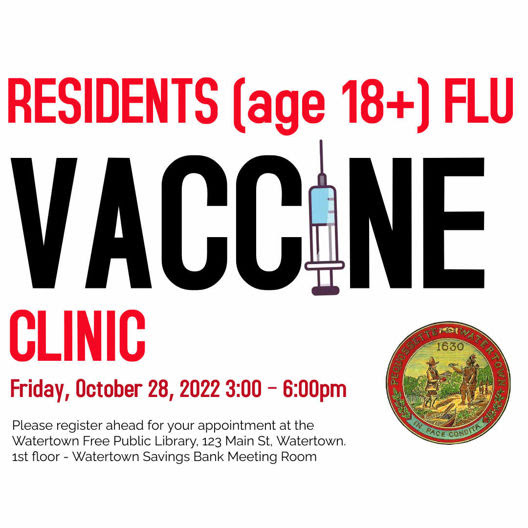 The following announcement was provided by the Watertown Health Department:
The Watertown Health Department will be offering the influenza vaccine for Watertown Residents (age 18+) on Friday, Oct. 28, 2022 3 p.m. – 6 p.m. at the Watertown Free Public Library, 1st floor – Watertown Savings Bank Meeting Room, 123 Main St., Watertown.
Please use the following registration link to sign up your appointment and secure your dose: https://home.color.com/vaccine/register/watertown?calendar=61d94aef-0681-4297-8276-af4030d5149d
The clinic is open to everyone with or without insurance.
Walk-ins are welcome. Please bring your ID and health insurance card(s) with you (if you have insurance).