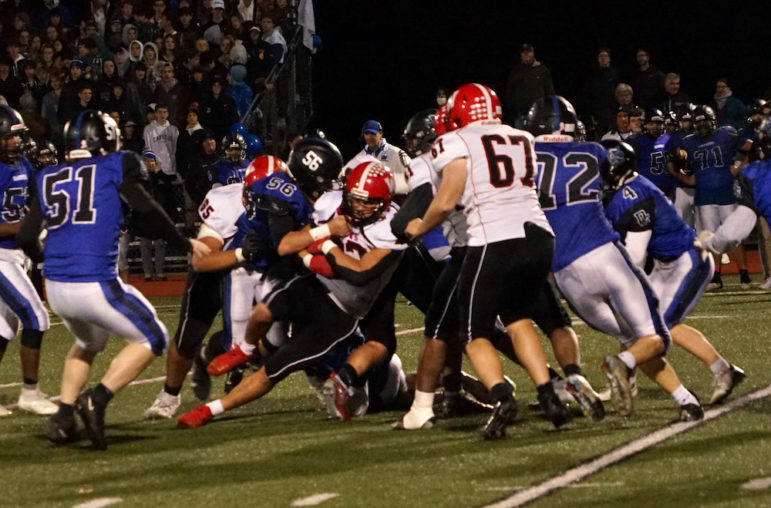 Last season Watertown High School took on Dover-Sherborn in the first round of the MIAA Div. 5 football tournament, and once again in 2022 the two teams will face off in the playoff opener.
The Raiders (5-3) got off to a hot start in 2022, winning their first five games. Watertown nearly extended their streak to six (eight including two wins at the end of 2021) but lost to Stoneham on the final play of the game.
The team earned the ninth seed in the Div. 5 bracket, and will look to break the three game slide at Dover-Sherborn on Friday. The team out of the Tri Valley League (also known as the Raiders) comes into the playoffs with an 8-0 record.
Last season, D-S defeated Watertown 21-7 in the first round playoff game played in Dover.
The game will be at Dover-Sherborn High School, 9 Junction St. in Dover, on Friday, Nov. 4 at 6:30 p.m. Tickets are available by clicking here.
The winner faces either top-seeded Hudson or 16th seed Swampscott, while the loser will play a non-playoff opponent.