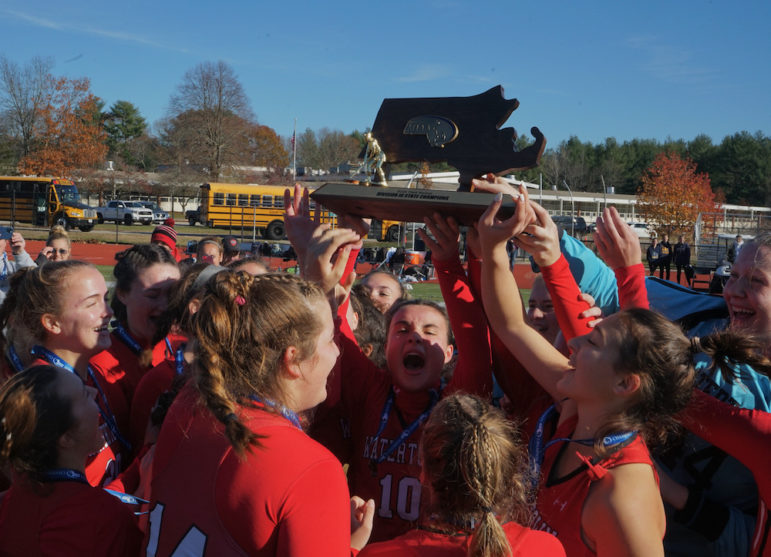 The Raiders sit in pole position as they begin the quest for the school's 20th field hockey state championship in 2022.
Undefeated Watertown (17-0) officially received the No. 1 seed in the 2022 MIAA Div. 3 Field Hockey Tournament on Wednesday.
The Raiders received a bye in the preliminary round, and then will host the winner of 32nd seed Hudson (12-5-1) and 33rd seed Norwell (9-6-3) in the Round of 32. The game has been scheduled for 2 p.m. on Saturday, Nov. 5 at Victory Field.
The winner moves on to play either No. 16 Ashland (7-8-3) or No. 17 Dover-Sherborn (4-9-5), who play on Nov. 3.
The second seed in the Div. 3 bracket is Sandwich, the team that Watertown beat in overtime to win the 2021 State Championship. The Blue Knights also enter the tourney undefeated with a 16-0-1 record.
Watertown completed an undefeated regular season with a 7-0 win at Wakefield on Oct. 24. The Raiders have outscored opponents 107-1 this season. The Raiders have won 48 straight games dating back to the pandemic shortened 2020 season played in the spring of 2021.