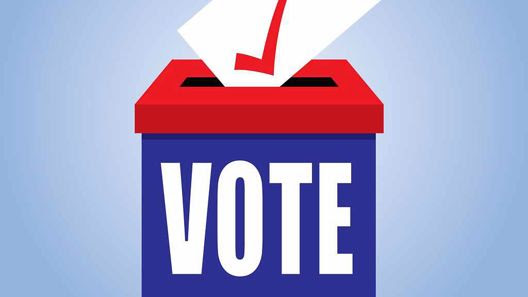 The City of Watertown provided the following information:
The Massachusetts State Election will be held on Tuesday, November 8, 2022. Polls will be open from 7 a.m. to 8 p.m.
Voters will be asked to choose candidates for elected office, as well as to weigh in on four ballot questions.
Ways to Vote in the November Election
You can:
Early vote by mail
Early vote in-person
Absentee ballot (must meet certain requirements)
In-person voting on Election Day
Saturday, October 29, 2022 at 5:00 p.m. is the last day to register to vote or update party affiliation for this Election.
The City Clerk's Office will be open from 9:00 a.m. – 5:00 p.m. on October 29 to facilitate registration.
Voter Information & Links
View Sample Ballots
View Ballot Question Information
Question 1: Additional Tax on Income Over One Million Dollars
Question 2: Regulation of Dental Insurance
Question 3: Expanded Availability for Licenses for the Sale of Alcoholic Beverages
Question 4: Eligibility for Driver's Licenses
Early Voting by Mail
To request an early vote by mail ballot:
The deadline to request a mail-in ballot was Tuesday, November 1, 2022 at 5:00 PM.
Your ballot request must be signed by the applicant in order to process your request.
Your ballot will be mailed to the address you put on the application.
All ballots returned in person or by drop box must be delivered by 8:00 PM on Election Day. Ballots returned by mail from inside the United States must reach your local election office by 8:00 PM on November 12, 2022 in order to be counted. Mailed ballots received after 8:00 PM on Election Day can only be counted if they are postmarked by Election Day.
Ballots cannot be dropped off at a polling place on Election Day
You can Track Your Ballot to ensure that it has been received and processed.
Early Voting In-Person
Early Voting-In Person will be from Saturday, October 22 through Friday, November 4.
All in-person Early Voting will take place in the Philip Pane Lower Hearing Room at City Hall, 149 Main Street, Watertown, MA
Early Voting Schedule:
Wednesday, November 2 – 8:30 a.m. to 5:00 p.m.
Thursday, November 3 – 8:30 a.m. to 5:00 p.m.
Friday, November 4 – 8:30 a.m. to 5:00 p.m.
Questions?
Have questions about voting/elections? Contact the City Clerk's Office via email, or by calling 617-972-6486.