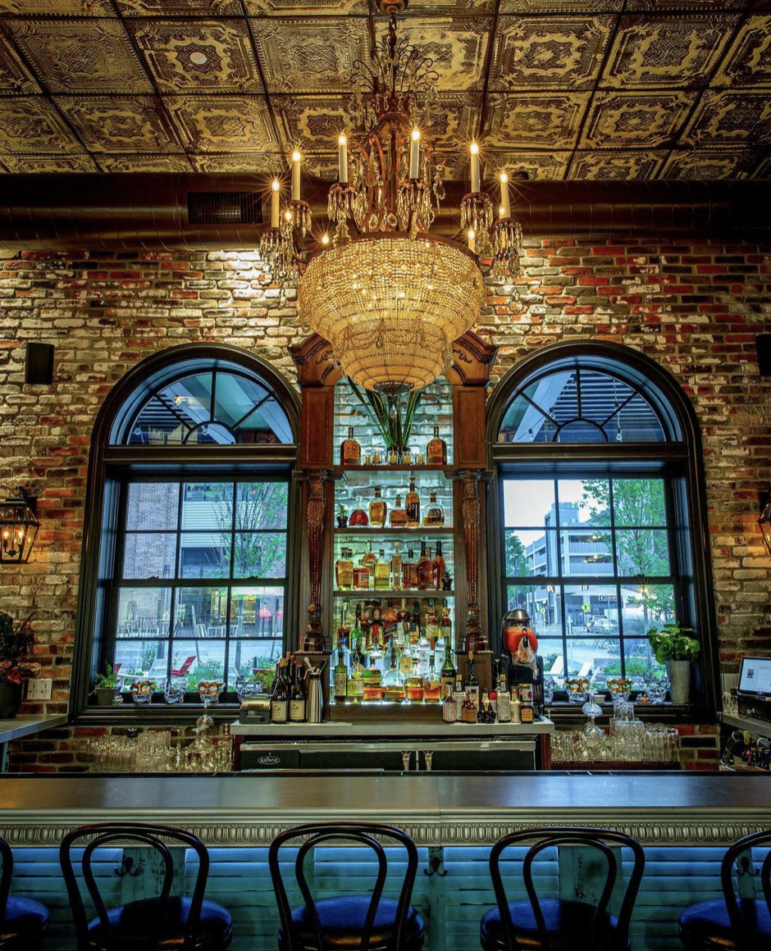 The following information was provided by Buttermilk & Bourbon:
Chef Jason Santos and Chef Paul Krato will host a thoughtfully paired Westward Whiskey Dinner at Buttermilk & Bourbon, Arsenal Yards in Watertown on Monday, November 14th. Kicking off at 6 p.m., guests will enjoy passed apps and a welcome cocktail followed by a seated four-course meal paired with Westward's selection of single malt, Oregon-based whiskeys. Tickets cost $70 and can be purchased HERE.
The food menu will include:
Passed Course: Bacon & Jalapeno-wrapped shrimp with smoked salmon hush puppies
1st Course: Fire-roasted artichokes with BBQ aioli, shaved parmesan, bourbon vinaigrette
2nd Course: Crispy-Skinned Salmon with broken rice middlins, satsuma butter, shaved vegetable salad
3rd Course: Bourbon-Braised Pork Cheeks with sweet potato puree, Brussels sprouts, candied pecans
4th Course: Chocolate-Bourbon Pecan Pie with Westward Stout whipped cream
WHEN:
Monday, November 14
6 to 8 p.m.
WHERE:
Buttermilk & Bourbon, Arsenal Yard
100 Arsenal Yard Blvd.
Watertown, MA 02472
OTHER:
For more information or to make a reservation, please visit the event page HERE.
About Buttermilk & Bourbon:
Nationally recognized chef Jason Santos' Buttermilk & Bourbon delivers Southern hospitality to guests in Watertown's new mixed-use development Arsenal Yards. Drawing on the South's trademark charm, the restaurant offers a vibrant, cozy atmosphere with an innovative American menu featuring Southern influences. Santos, who also owns and operates Boston's Citrus & Salt, Nash Bar & Stage, and Buttermilk & Bourbon: Back Bay, channels his love of New Orleans and all things Southern to transport guests to the Bayou by way of Buttermilk & Bourbon. Guests can enjoy pork belly cracklings; BBQ Shrimp; house-made biscuits; oyster chowder; crispy boudin; and house-fried chicken served either Southern-style, Nashville-style, or with sweet and spicy or white BBQ sauce. An oyster bar also serves up a variety of local oysters as well as peel & eat shrimp. Buttermilk & Bourbon serves up hurricanes-on-tap, large-batch cocktails, and a selection of bourbon-based drinks.
For more information or to make a reservation, please visit www.buttermilkbourbon.com or contact (857) 760-7128.