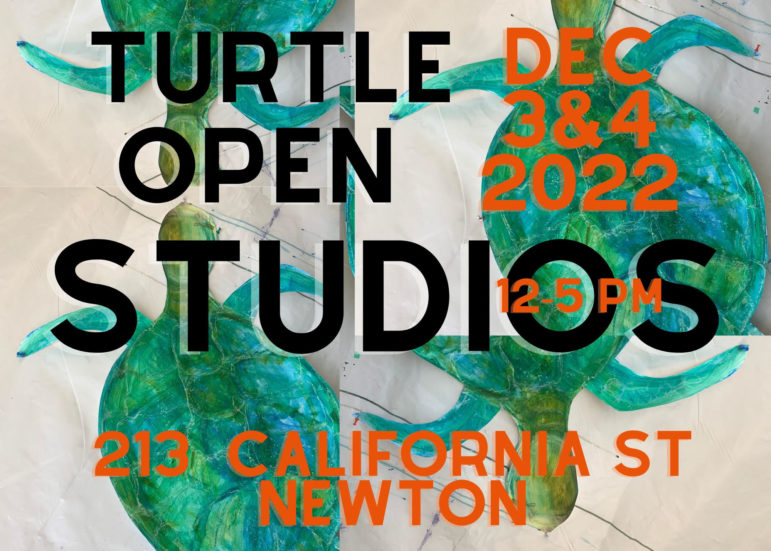 Turtle Studios' Winter Open House is slated for Saturday and Sunday, Dec. 3 and 4 from noon to 5 p.m.
The studio was formerly located in Watertown, and now is located nearby at 213 California St. in Newton.
The artists create a range of works, including: paintings, drawings, sculptures, fiber arts, basketweaving, photography, mixed media. There will also be invited artisans and crafters.
Artists from Watertown who will be at the open studios include Susan Jones, Sheri Kennedy, Michele Hoben, and Laura Frader.
Light refreshments and homemade baked goods will be available.