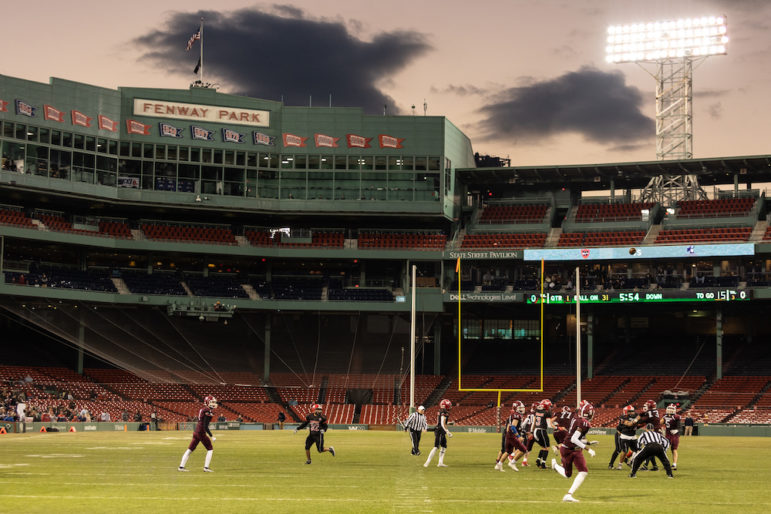 Photos by Natalie Nigito and Charlie Breitrose
BOSTON — Watertown defeated Belmont in a special Thanksgiving game played at one of the most storied sporting arenas in America. The Raiders won the 100th game played in the Thanksgiving rivalry, this year played at Fenway Park on Wednesday night. Check out images from the revelry in and around the game.
See coverage of the game game by clicking here.