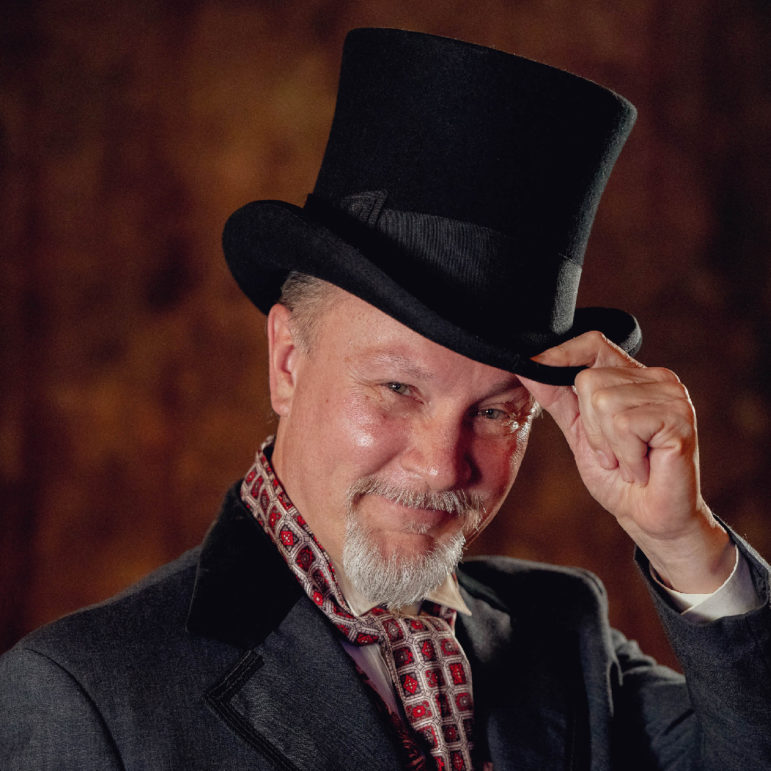 The following announcement was provided by the Mosesian Center for the Arts:
The Mosesian Center for the Arts in Watertown has announced December performances, exhibitions, and arts education programs. From theater, comedy, variety, and music to new exhibitions and arts education, there's plenty of variety in the month's programming.
"We aimed to offer traditional holiday shows and a variety of events for everyone," said Executive Director Darren Farrington. "We want our community to feel that December is for everyone."
Performances
Once Upon a Time | December 2
Watertown Children's Theatre's youngest performers, the Junior Players (grades K-2), showcase their vocal, dance, and acting skills in a one-of-a-kind musical revue bringing the pages of favorite fairy tales to life – and telling some new stories along the way!
Multiverse Concert Series presents Reef Music | December 3
This action-packed day interweaving coral science, live electro-symphonic music, large-screen video, and immersive activities for the audience is suitable for children, adults, and families. Musicians are joined by Marine Biologist Dr. Sarah Davies of Boston University and her lab, leading explorations of the beauty of coral ecosystems, the tragedies of coral bleaching, and the staunch efforts of scientists and citizens to embark on a global restoration project. Before the concert, young musicians ages 5-12 are invited to bring their instruments for a music and science improvisation workshop.
TheatRoom presents Ormantik Komedi | December 10
This original play, filled with laughter, follows two couples – one married and one engaged – as they take off on a camping trip far away from technology to resolve their conflicts, only to find themselves on a journey of self-discovery. Conceived and produced by TheatRoom, the play has been touring to audiences across the continent. Performed in Turkish.
Hannukah Through the Senses | December 11
Learn about Hanukkah using all five senses! Listen to klezmer music, smell delicious treats cooking in oil, see dancers lighting up the stage! Taste chocolate gelt and explore with friends in this fabulous family-friendly program. Participants will enjoy a brief stage performance and story followed by interactive activities and arts and crafts. Tickets for this all-ages event are Pay-What-You-Can.
The Briar & Rusty Show: Viva Las Vegas! | December 15
Following the success of their debut in September, Boston's hottest drag couple, Briar Blush and Rusty Hammer, return with another retro-inspired drag and variety show! This time, a dazzling salute to Sin City combines drag, comedy, circus arts, live music, burlesque, and more. Briar and Rusty have put together a red-hot evening that would make Elvis himself proud! Ages 18 and older only.
The Ivy League of Comedy | December 16
Headliners Kerri Louise and Tony Deyo are both known for their sharp wit and comic timing. Kerri has been on Oprah, Howard Stern, and her own reality show on the WE network. Tony was once a professional symphony musician whom New York City's Village Voice later called "one of the tightest joke writers in the business."
A Christmas Carol | December 17-18
For a second year, nationally celebrated voiceover artist Dick Terhune returns to Mosesian Arts with his solo stage performance adapted directly from Charles Dickens' classic holiday ghost story. In full Victorian costume, this versatile actor plays over thirty roles, bringing to life Tiny Tim, Bob Cratchit, the Ghosts of Christmas Past, Present, and Future, and of course, that crotchety old miser, Ebenezer Scrooge!
The Stan Strickland Quartet: Yuletide Jazz | December 21
In this season's second concert with Berklee faculty artists, the Stan Strickland Quartet brings Yuletide Jazz to Mosesian Arts. Come celebrate the winter solstice as we help to light the world with music and merriment. Stan Strickland – singer, saxophonist, flutist, actor – has played with the Boston Pops, the Village People, Aretha Franklin, and jazz greats Yusef Lateef, Pharoah Sanders, and Herbie Mann, and he's opened for Miles Davis, Sonny Rollins, and The Barenaked Ladies.
Exhibitions and Arts Education
Abstract Art: Contemporary Approaches | December 1-January 13
Abstract art's long history and many characteristics still influence contemporary artists. In this group exhibition, artists explore color, texture, organic and geometric shapes, and line in different media such as drawing, painting, printmaking, fiber, sculpture, collage, and photography – all finding inspiration in reality but choosing to transform or "abstract" it.
The Watertown Public Arts & Culture Committee presents Edible Watertown | December 7-31
Edible Watertown aims to uplift the importance of native flora and their ecosystems to connect people with the environment right outside their door. The community connections created by this local movement, in response to the global issue of climate change, will encourage us all to be better stewards of the environment and increase recognition of the known natural gifts in our community.
Also in December, Mosesian Arts has ongoing registration for a winter season of arts education programs offering performing and visual arts classes for children, teens, and adults.
About Mosesian Center for the Arts
The Mosesian Center for the Arts is a multidisciplinary arts venue on the Charles River in Watertown, Massachusetts. The 30,000 square foot center, located in an historic 1894 manufacturing shop on a former U.S. Army arsenal, houses a 339-seat main stage theater, a 100-seat black box theater, exhibition galleries, art classrooms, and rehearsal studio. Mosesian Arts is located six miles from downtown Boston, borders Brighton and the Charles, and is easily accessible from surrounding suburbs and MetroWest.
Programs include professional theater and musical performances, comedy, gallery exhibitions, literary and art discussions, and performing and visual arts classes and workshops for all ages. Watertown Children's Theatre, Mosesian Arts' performing arts education program, provides exceptional classes and performances for youth and families. The venue also hosts celebrated and cutting-edge performing arts companies from throughout the Greater Boston region. See more at: www.mosesianarts.org