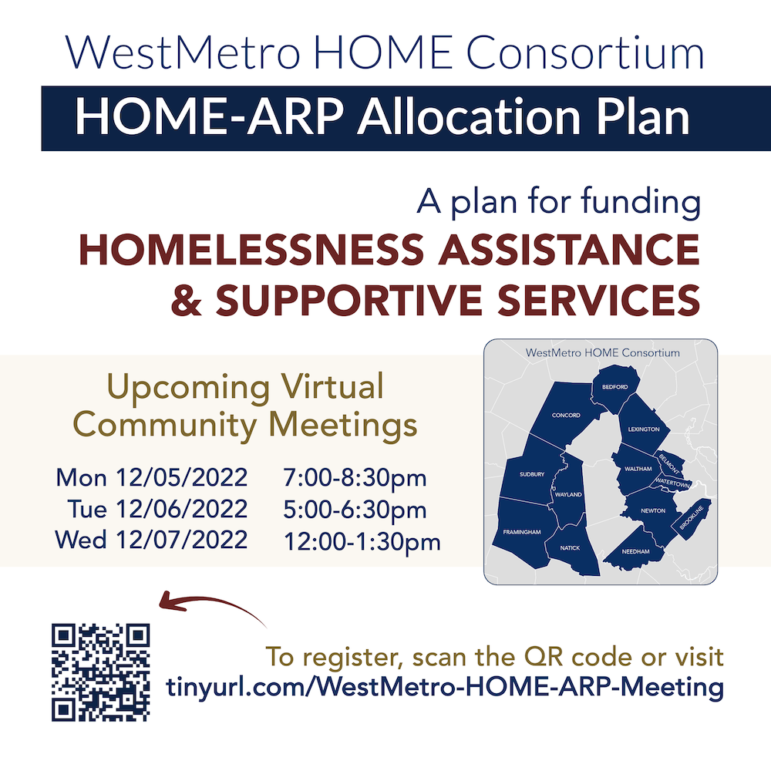 The following information was provided by WestMetro HOME Constortium:
Save the dates! The WestMetro HOME Consortium and Barrett Planning Group are hosting three upcoming virtual community meetings to discuss a plan for funding homelessness assistance and supportive services.
WestMetro HOME Consortium HOME-ARP Allocation Plan
A plan for funding HOMELESSNESS ASSISTANCE & SUPPORTIVE SERVICES
The Virtual Community Meetings are Monday. December 5, 2022 from 7:00-8:30 p.m., Tuesday, December 6, 2022 from 5:00-6:30 p.m., and Wednesday, December 7, 2022 from 12:00-1:30 p.m. Each meeting will cover the same material.
Register at tinyurl.com/WestMetro-HOME-ARP-Meeting
Register by November 27 to request language interpretation.