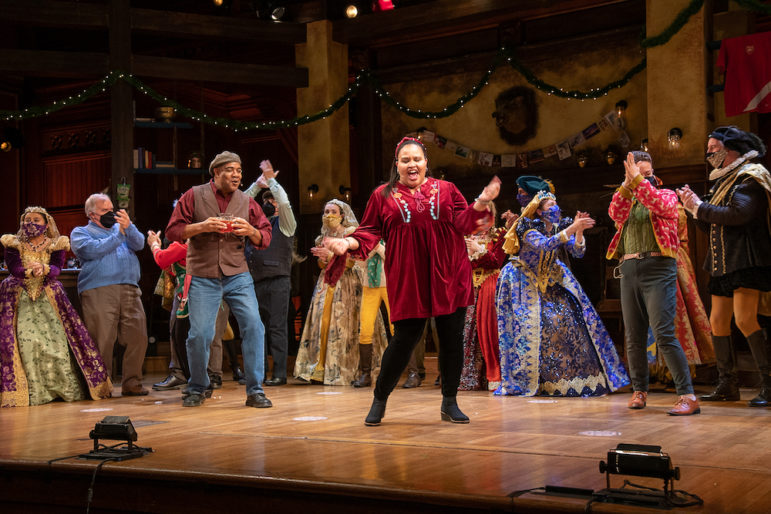 The following announcement was provided by Watertown-based Revels:
Revels is back in Sanders Theatre for its 52nd annual December production, Midwinter Revels: A Solstice Celebration – Tales from Ellis Island, which explores the unique dynamics between Irish, Jewish, and Mexican cultures at 1920s Ellis Island.
One of Greater Boston's most cherished holiday productions, Midwinter Revels' multi-generational cast joyously brings traditions to life through music, dance, and song.
Midwinter Revels: A Solstice Celebration takes place on Christmas Eve in the 1920s on Ellis Island, where a delay in processing requires new arrivals from Ireland and Jewish immigrants from Russia and Germany to spend an extended period of time together. Inspired by their children and by the Mexican nurses in charge of their care, the families slowly transcend their differences and build a rapport through music, dance and puppetry.
Written and directed by Patrick Swanson with music direction by Elijah Botkin. Featuring Carolyn Saxon, Ricardo Holguin, Stephanie Clayman, Rosalba Solis, Maeve Leahy, Ewan Swanson, and David Coffin, along with instrumentalists Glenn Dickson, Tom Pixton, and Keith Murphy.
The Show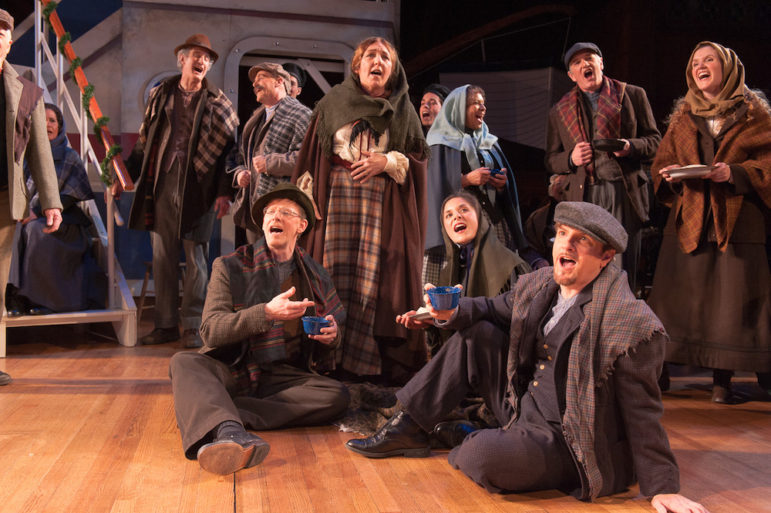 It is Christmas Eve in 1924 and a change in the U.S. immigration law has caused delays at Ellis Island. Several families from Ireland, Russia and Germany have been detained and must spend the holiday together. The official in charge of their stay is a health professional from Mexico who proposes a joint celebration of the season.
The Irish and the Old-World Jewish families have some profound cultural differences, but prompted by the curiosity of their children, they find ways to communicate and appreciate each other and the core values that they share through music, song, and story. With giant puppets, stunning projections, intimate stories, driving Irish jigs, yearning Klezmer tunes, and stirring Mexican rhythms, Midwinter Revels is truly a unique experience for audiences of all ages.
Featured performers include Glenn Dickson, Keith Murphy, Tom Pixton, Carolyn Saxon, Ricardo Holguin, Stephanie Clayman, Rosalba Solis and members of La Piñata, and Master of Ceremonies David Coffin. As always, audience members will be encouraged to sing along as Revels marks the shortest day of the year and looks ahead to longer and brighter days!
Tickets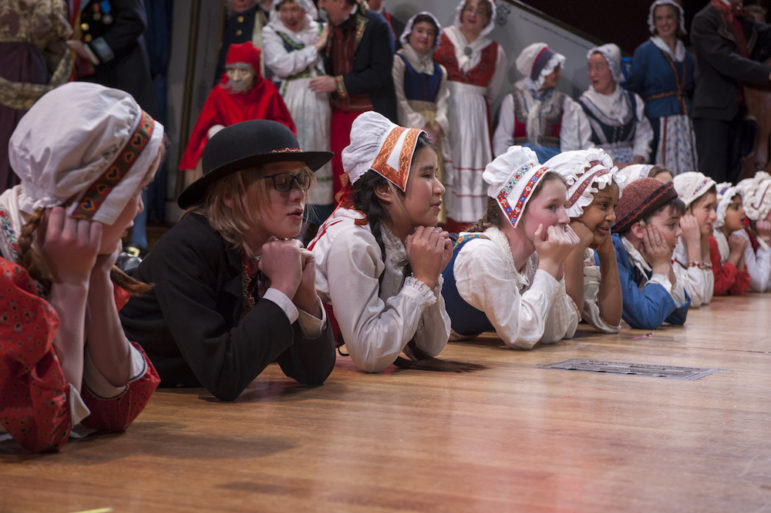 Midwinter Revels: A Solstice Celebration – Tales From Ellis Island — 13 live performances, evenings and matinees, Dec. 16 – 28 at Harvard University's Sanders Theatre, 45 Quincy St., Cambridge MA. Tickets $45-105 (Adults), $20-80 (Youth).
Tickets include free parking at the Broadway Garage, a block from Sanders Theatre. All tickets available online at revels.org/midwinter. Tickets to live performances also available at 617-496-2222.
A virtual encore of Midwinter Revels: A Solstice Celebration will also take place from December 29 – January 8, during which patrons will be able to purchase unlimited streaming access to a recording of a live performance in Sanders Theatre. Tickets $35/household + $5.50 fees.
Midwinter Revels: A Solstice Celebration is sponsored in part by support from the Mass Cultural Council.