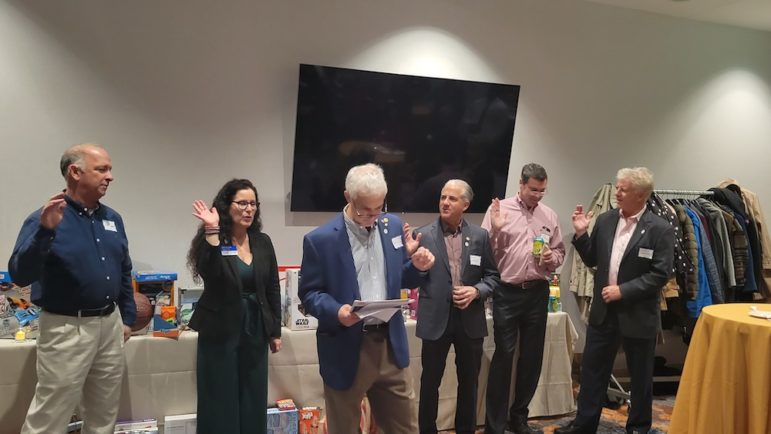 The following information was provided by the Rotary Club of Watertown:
On Nov. 30, The Rotary Club of Watertown hosted its inaugural Community Holiday Mixer and Toy Drive, where unwrapped toys and gift cards were generously donated by event attendees for the Whooley Foundation. The Club also installed its President and board members.
Toy Drive
The toy drive was organized in cooperation with Lexus and Toyota of Watertown. The event held at the Hampton Inn & Suites was attended by past and present Rotary Club members, local dignitaries, and members of Watertown's business and philanthropic communities.
Retired Lt. Detective Dave Collins of the Whooley Foundation offered the following words in support of the event:
"The Whooley Foundation was inspired by an old school cop (John Sonny Whooley), who believed that no child in the community should go without gifts during Christmas. Upon his passing, we were able to continue this legacy by starting a nonprofit organization in his name. We are blessed to have so many people and businesses, like the Rotary Club, working together spreading joy. We have helped thousands of families over the years, which is something we can all take pride in accomplishing."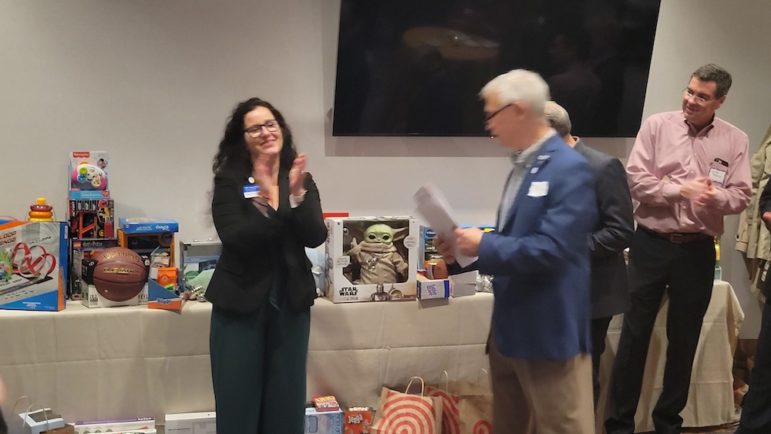 The Rotary Club will host its next community event in Spring 2023, where the group plans to collect food and household supplies for the Watertown Community Fridge while raising funds for Rotary-sponsored community service projects. Details are to be announced later this month.
Installation
Also on Nov. 30, the Rotary Club of Watertown installed its president for 2022-23 along with members of the Board of Directors.
President
Kim Severino
Board of Directors
Curtis Whitney
John Nealon
Dan D'Amico
Raymond Dupuis
Paul DerBoghosian
Alex Rosin
Maria Papodopoulos
The Rotary Club of Watertown is part of Rotary International, a global network of volunteers who share a passion for enhancing communities and improving lives around the globe. Chartered in 1925, Watertown Rotary members have participated in hundreds of community service projects at home and abroad. As the club approaches its 100th anniversary, it will continue its mission to create a positive impact in our community. Please reach out to Kim Severino, Rotary Club President, to learn how you can get involved: watertownrotaryclub@gmail.com