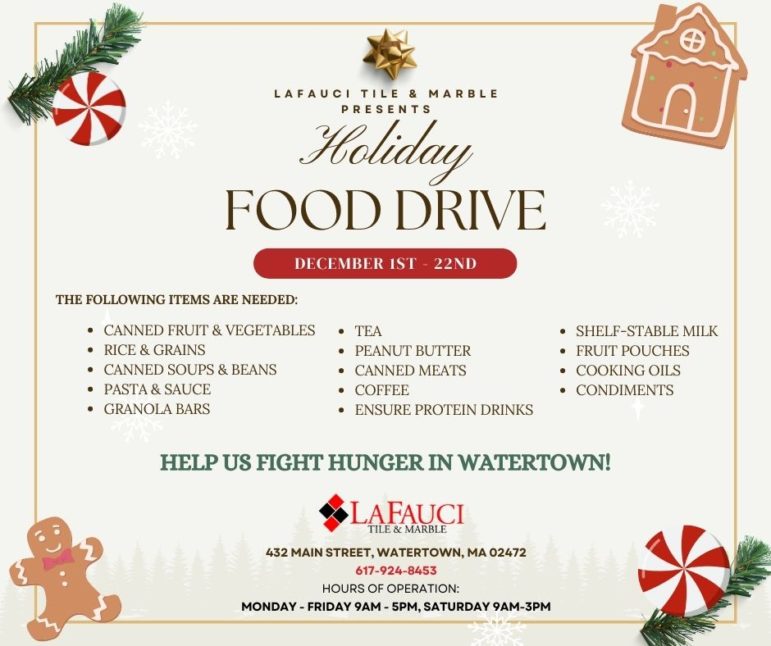 LaFauci Tile and Marble Inc. is hosting its annual food drive that will support the Watertown Food Pantry.
Donations can be dropped off Monday-Friday 8 a.m.-5 p.m. or Saturday 9 a.m.-3 p.m. If you have trouble getting here we also had people ship donation via Amazon. We look forward and thank you for your support.
LaFauci is located at 432 Main St., Watertown. For information call 617-924-8453.
The following items are needed:
Canned fruits and vegetables
Rice and grains
Pasta and sauce
Granola bars
Coffee and tea
Peanutbutter
Canned meats
Ensure protein drinks
Shelf stable milk
Fruit pouches
Cooking oil
Condiments