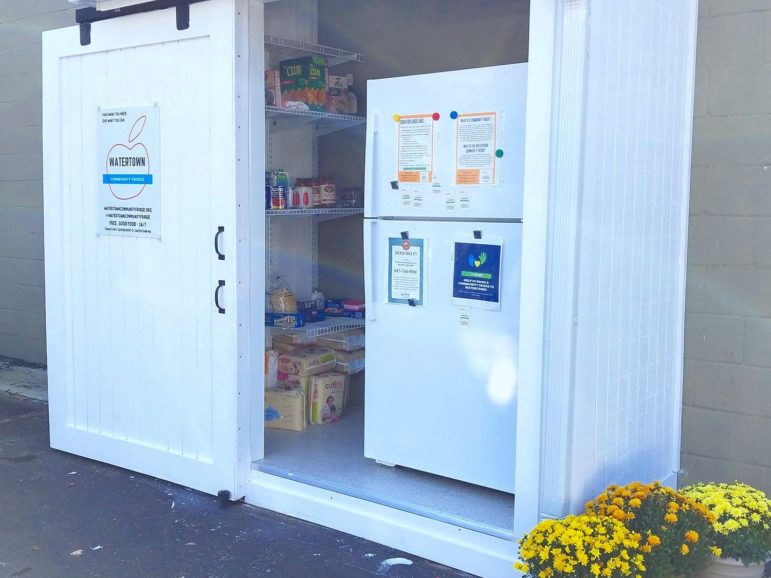 The Charles River Chamber's Nourishing Watertown program has helped provide more than 700 meals to those in need through the Watertown Community Fridge.
The Chamber funded this year's program through Trip Advisor and some private donations, said Greg Reibman, president of the Charles River Chamber.
The Chamber provided the following information:
Since May a total of 721 meals have been delivered to the Watertown Community Fridge, with participation from eight Watertown restaurants and three volunteers.
Overview
The last delivery is on Tuesday, Dec. 13 by The Diner at 11 North Beacon Street
The first delivery was on Friday, May 6.
We delivered 721 meals to the Watertown Community Fridge.
Eight restaurants that participated are The Diner at 11 North Beacon Street, No. 1 Taste Chinese, Deluxe Town Diner, India Kitchen, Shiraz Cuisine, Demos, Gerry's Italian Kitchen, and Cha Yen Thai Cookery.
Volunteers who have helped are Linda Grazer, Nancy Dutton, and Will Twombly.
Volunteers delivered around 30-40 meals each week.
The chamber encourages everyone to continue to support the fridge by donating food to help as we enter these cold months — see Watertown Community Fridge details by clicking here.