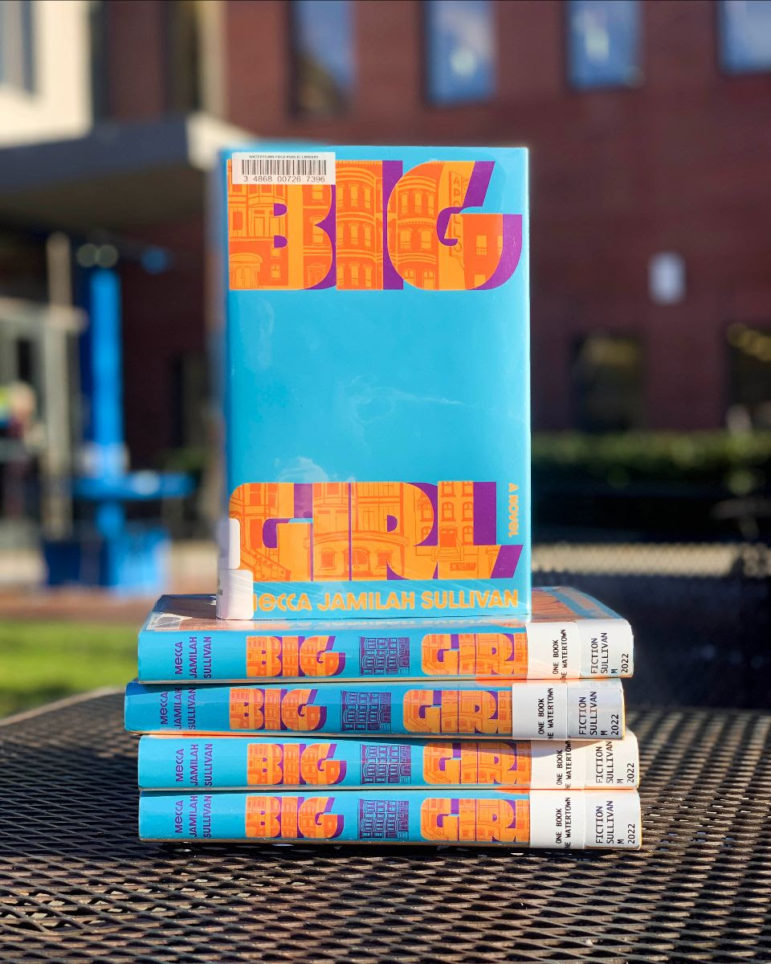 The Watertown Free Public Library announced this year's One Book, One Watertown selection. Find out details provided by the library below:
This year's One Book, One Watertown selection questions who is permitted to take up space. Big Girl by Lambda Literary Award-winning, Harlem native Mecca Jamilah Sullivan, is a lyrical and tender coming-of-age story set to the rich soundtrack of 1990s Harlem. 
Big Girl is Mecca Jamilah Sullivan's first novel and has been lauded by reviewers and readers, earning a place on the Center for Fiction First Novel Prize shortlist. Her previous books include the short story collection Blue Talk and Love, which earned her the Judith Markowitz Award for Fiction from Lambda Literary. Sullivan is an Associate Professor of English at Georgetown University. In March, she will join the Library over Zoom to discuss her highly acclaimed debut novel!  
Description
From every direction, Malaya is told to shrink herself. Her mother drags her to Weight Watchers at the young age of eight, doctors push risky weight loss procedures, and classmates harass and taunt her. In this intimate, unflinching, and poetic portrayal of Black girlhood, Malaya slowly begins to find her footing in her own skin through her art, her friendships, and first love. Where the world at large seeks to shrink her body, her Blackness, her queerness, her desires, and her neighborhood, Malaya dares to imagine space for her to be her full self. Of this rich, acclaimed book, author Kiese Laymon says, Big Girl is "a new America classic that we as a country and a culture desperately need."
Events
In addition to our author talk with Mecca Jamila Sullivan, the Library will host a full month of programs inspired by Big Girl, coming this March.We're so excited! Here's a sneak preview of the lineup …
Meet Boston's Hip Hoptivist, Cindy Diggs, and learn how she combines Hip Hop Culture with social activism.
Learn about the movement to decolonize the treatment of eating disorders from Nalgona Positivity Pride founder Gloria Lucas.
Shake it out at our body positive Zumba dance party with Darren Hairston.
Get a Copy
Big Girl is already available in the Minuteman catalog. Extra copies will hit the shelves at WFPL on January 2. Audiobook copies are available instantly through the Library's free Hoopla app and eBook copies can be reserved through the free Overdrive app.