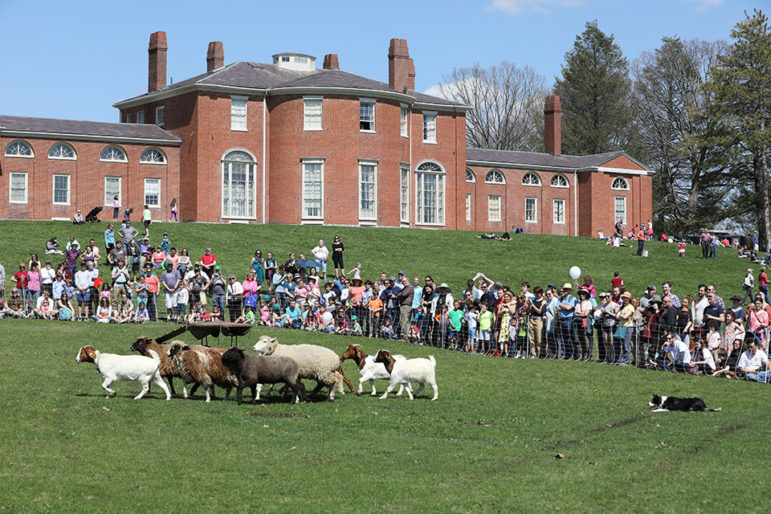 The following information came from Gore Place:
Families are invited to participate in the history of Gore Place by experiencing what it was like to live there firsthand. Explore the life of an early 19th-century family through your senses.
Visualize what it was like to dine with Christopher and Rebecca Gore, drink tea, and wear early 19th-century clothes. Touch various objects associated with the rooms of the house. Smell the food, drinks, and perfumes of the era as they waft around you. Listen to the sounds of an elaborate dinner party with dancing, music, and games!

It is recommended for children ages 2-10. Admission includes accompanying parent or guardian. Reservations are required. Maximum 10 children.
If you or someone in your group needs an accommodation to participate in this event more fully, please contact us before registering.

Click or tap this link to read our COVID-19 safety and mask policy.
Cost: $11 per child. Free to children of Household/Dual Level Members.
Future occurrences of this event
Jan 4, 2023 | 3:30 pm – 4:30 pm EST
Feb 1, 2023 | 3:30 pm – 4:30 pm EST
Mar 1, 2023 | 3:30 pm – 4:30 pm EST
Apr 5, 2023 | 3:30 pm – 4:30 pm EDT
May 3, 2023 | 3:30 pm – 4:30 pm EDT
Jun 7, 2023 | 3:30 pm – 4:30 pm EDT
Jul 5, 2023 | 3:30 pm – 4:30 pm EDT
Aug 2, 2023 | 3:30 pm – 4:30 pm EDT
Sep 6, 2023 | 3:30 pm – 4:30 pm EDT
Oct 4, 2023 | 3:30 pm – 4:30 pm EDT