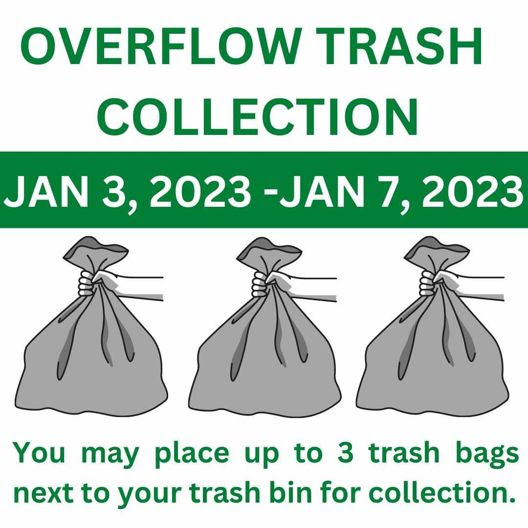 Watertown residents will be allowed to put out more trash bags than fit in their toters for one week only, and in January they can put out Christmas trees.
The Department of Public Works sent out the following announcements, and also noted that trash and recycling collection will be delayed by a day the first week of January.
Extra Trash
We understand that households often generate some extra trash during the holiday season.
For this reason, we are allowing OVERFLOW trash bag pickup during the holiday week of Tuesday, January 3 through Saturday, January 7, 2023.
Residents may put up to THREE extra bags of household trash out with their trash barrels for collection.
There is a one-day delay in trash/recycling collection that week, as noted on the 2023 calendar, available at watertown-ma.gov/trash
Christmas Tree Collection
Public Works will collect and chip Christmas trees during the month of January only. Place the tree at the curb on your regular trash collection day. Please make sure to remove all lights and ornaments, and do NOT put the tree in a bag. The city will only collect the tree itself.