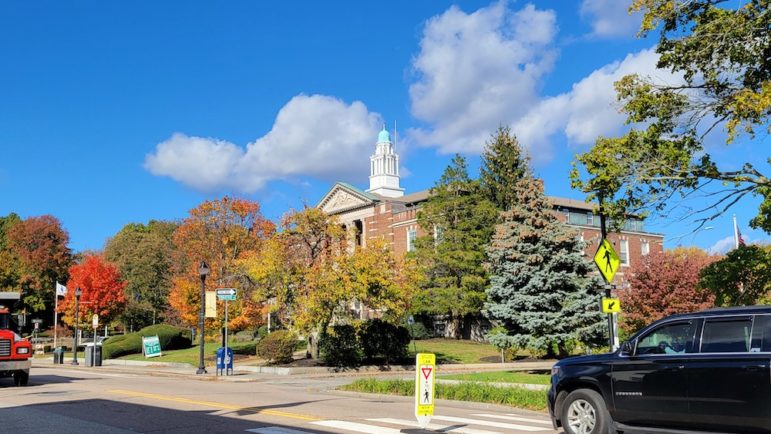 The City of Watertown sent out the following announcement:
City Manager George J. Proakis is pleased to announce the establishment of Watertown's first Residents' Advisory Committee.
The Residents' Advisory Committee, as required by Section 3-7 of the new city charter, is designed to "assist with recruitment, evaluation and selection of candidates for appointment to multi-member bodies." As noted in the charter, the committee and the City Manager will work together to "actively encourage a diverse pool of applicants for (these) multiple-member bodies."
The City Manager has formed a five-member committee to serve in this role. He has appointed the following individuals to this committee. All members of the committee are residents of Watertown:
J. Elizabeth Cremens: Ms. Cremens is a retired Associate Justice of the Massachusetts District Court. Ms. Cremens has served in a number of volunteer roles in non-profits and local government. She has served as president of the board of Medford's Community Housing, Inc., which provided housing services for low-income families, and was a member of Medford's Human Rights Commission from 2000-2010. She is currently a tutor for Watertown Project Literacy and a member of the Girl Scouts of Eastern Massachusetts Woman's Advisory Committee.
Kathryn J. Madden: Ms. Madden is the founder and principle of Madden Planning Group, which has worked with cities and institutions to shape their future development for over 25 years. She has focused her efforts on including underrepresented populations in planning projects, as well as working with elected public official, industry, and civic leaders. Ms. Madden also teaches courses in community development and environmental planning at Clark University and previously taught at Harvard's Graduate School of Design.
Sam Ling, Ph.D.: Dr. Ling is an Associate Professor in the Department of Psychological and Brain Sciences at Boston University. In addition to his academic expertise in the human brain and visual system, Dr. Ling has extensive administrative and service experience at the university level, including serving on numerous task forces and working with large teams to develop strategic plans.
Theophilus Offei: Mr. Offei has served as a manager, founder and CEO of technology companies, and currently works for Shoobx, Inc, managing accounts for startup companies. Mr. Offei was born in Ghana and raised in Italy. He speaks Italian and Spanish.
Thomas J. Tracy: Mr. Tracy, a lifelong resident of Watertown, has recently retired from a career in public service. He has served the City of Watertown for the past 29 years, as its City Auditor/Assistant City Manager, and served as the Acting City Manager from January until August of 2022. Mr. Tracy is a Member of the School Building Committee, and a member of the Watertown Contributory Retirement Board.
The first meeting of the newly formed committee will be held in mid-January 2023.